9 Powerful Stories of Common Women Who Refused to Give Up!
For this Women's Day at Pepul, we wanted to do something special for the hidden gems and hence, took an initiative to bring in the common women to the BBQ Nation and create a heartwarming moment which they never had a chance to experience in their lives.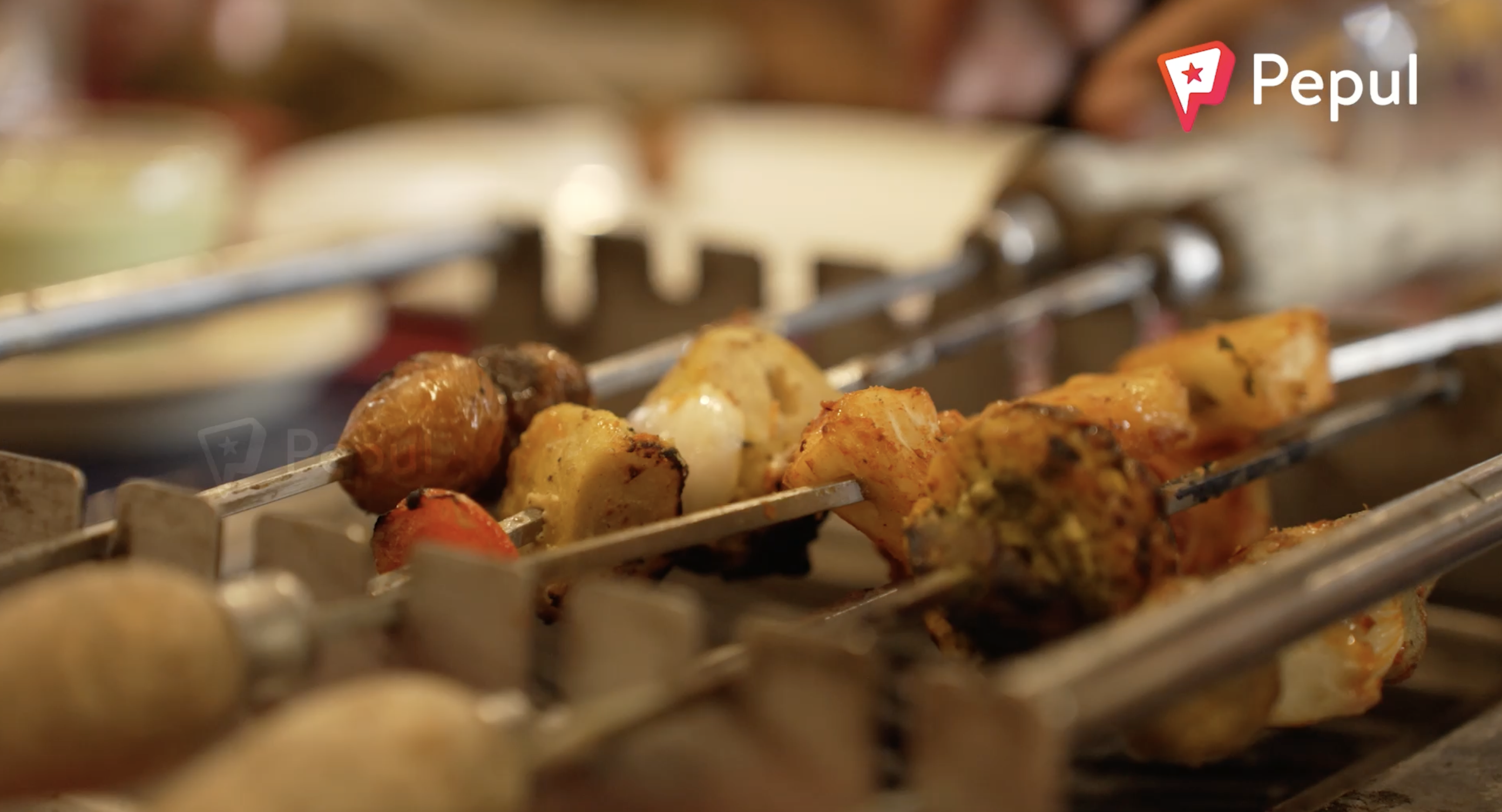 These women are not only gems in their hearts but fierce in their souls.
With so many setbacks and hard times in their lives, some women not only refused to give up but chose to persevere and stand for themselves against all the odds.
These women are not someone who was born with a silver spoon or those who had luck paved their way for success but common women such as housekeeper, tailor, fruit shop owner, etc. who struggled throughout their whole lives to transform themselves into multi-folds.
Some are determined enough to stand forth for their children single-handedly when society and even their own family question their success.
1. Kumutha – Lonely yet a powerful fruit shop owner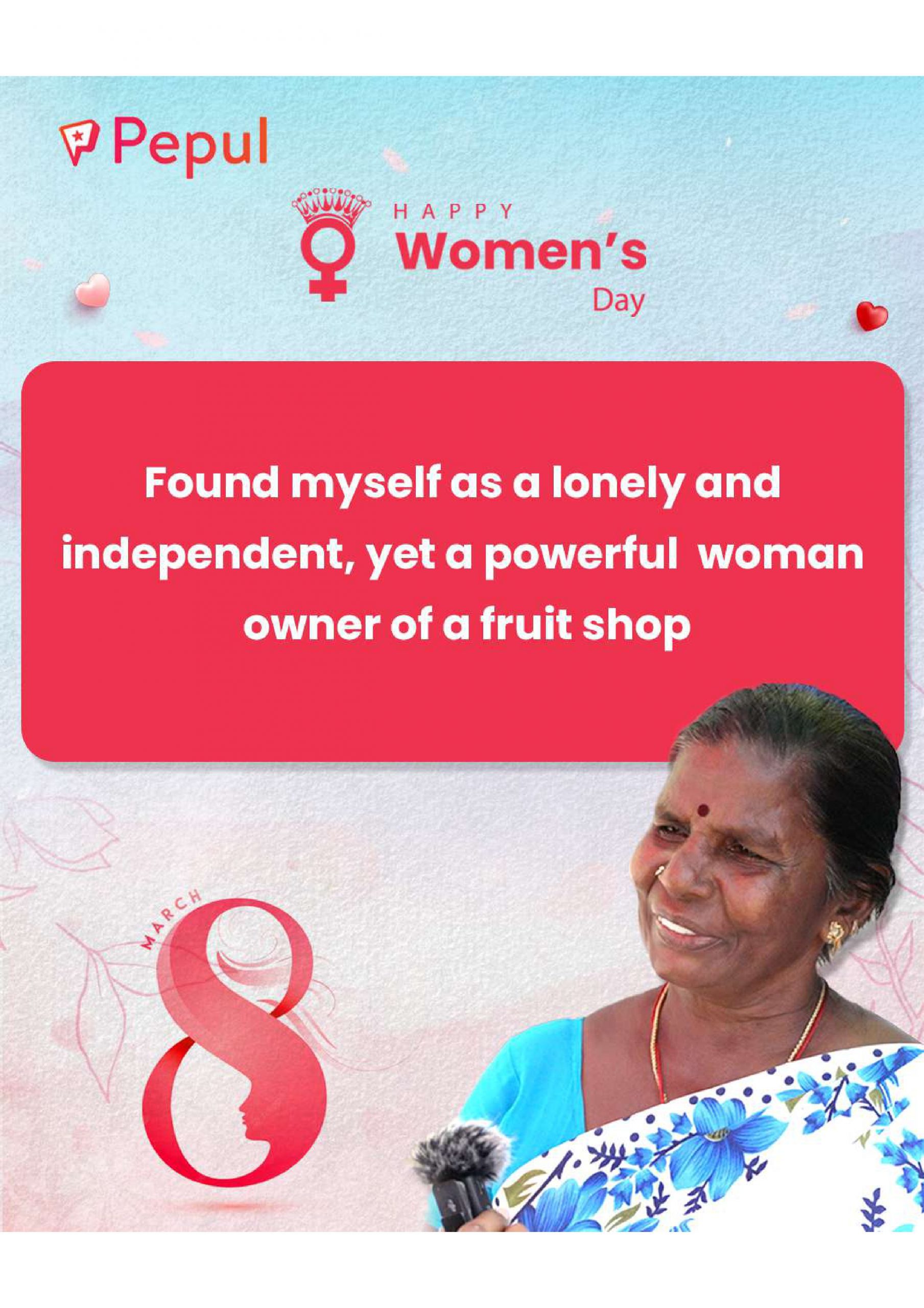 As a lone ranger who runs her own shop for nearly 10 years after her husband's demise, Kumutha akka is a proud and powerful owner of her fruit shop. Living in a rental house might seem hard for her to pay the rent, yet she strives hard every day to fulfil her dream to live in her own happy house without any debt. She is a woman who fights for her purpose. She is a reminder for every other woman out there to find their life's purpose, and follow it despite the odds just like her.
2. Shanthi – A proud house-keeper and saviour of her children
Although her husband recklessly left her after marriage, Shanthi aunty never lost faith in her life. Instead, she strived hard to create a life she believed she deserved and not stop herself from the harsh circumstances that life has thrown at her. It made her much stronger. From taking on a suicidal attempt to becoming a generous mother in the face of her daughter, Shanthi is now a proud housekeeper. She proves to be the real saviour of her children.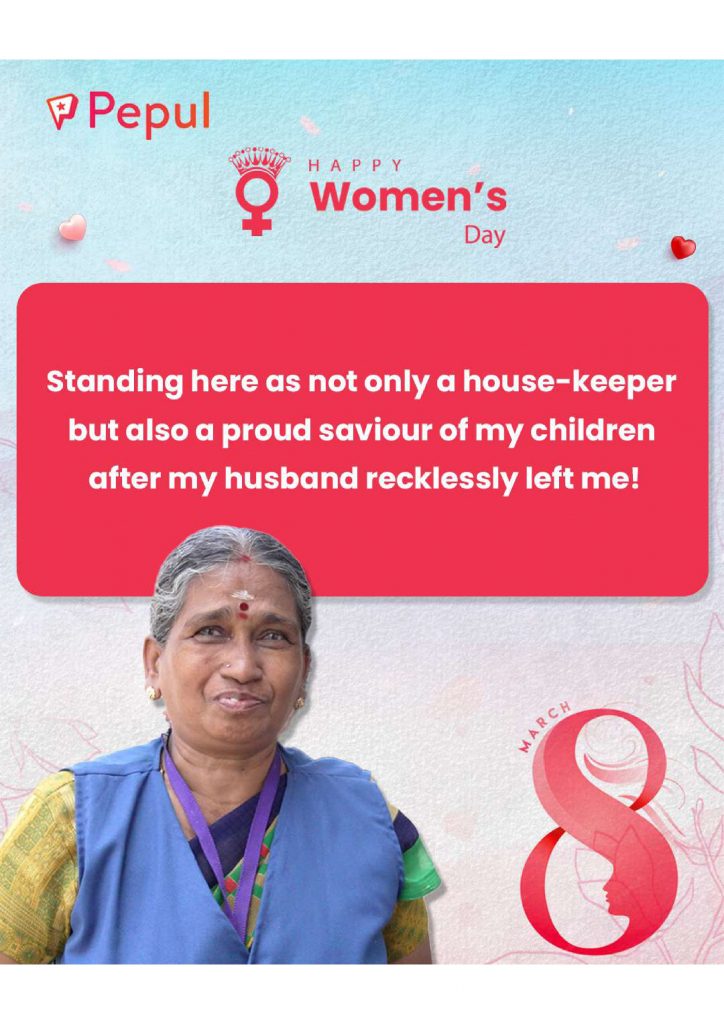 3. Leela – A Brilliant Sundal shop owner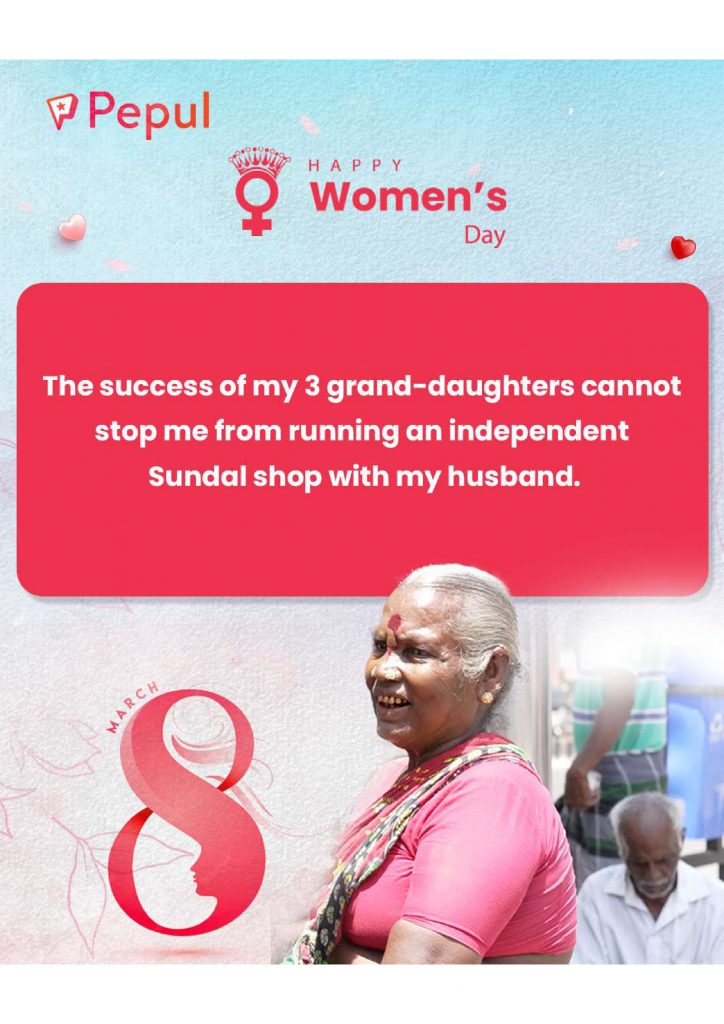 Leela Paati is a brilliant Sundal shop owner who runs her shop with her husband. Though Leela paati's children are all well-settled financially, she firmly believes in earning independently without having to lend hands for money to any of them until her final breath. She is also a strong keeper of the famous saying by Napoleon Hill, "It takes about half your life before you discover life is a do-it-yourself project."
4. Yesu Mary – An 8th Grader and a Miraculous Food shop entrepreneur
Having cooking as just her hobby for the hostel's needs, Yesu Mary akka was just an 8th Grader who is now a miraculous food shop entrepreneur. With many customers returning to her shop with happy faces every day along with positive comments for her delicious food, she serves as an embodiment of a woman who not only has fed her passion for cooking but also found herself as a proud woman who gains happy hearts in her life.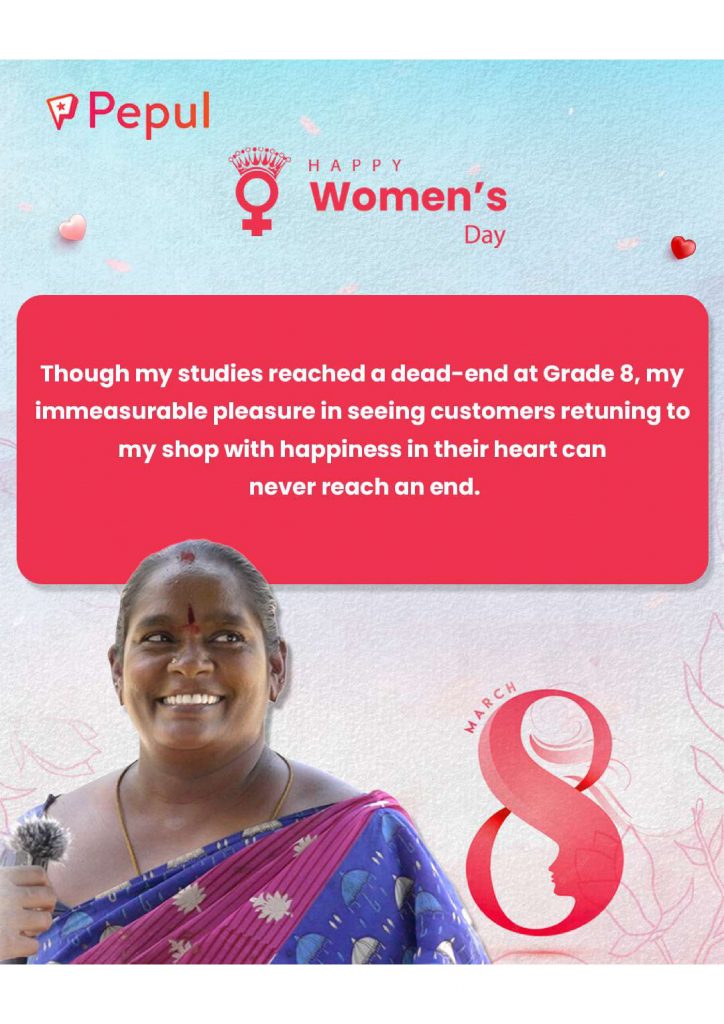 5. A determined low-wager who feeds many empty stomachs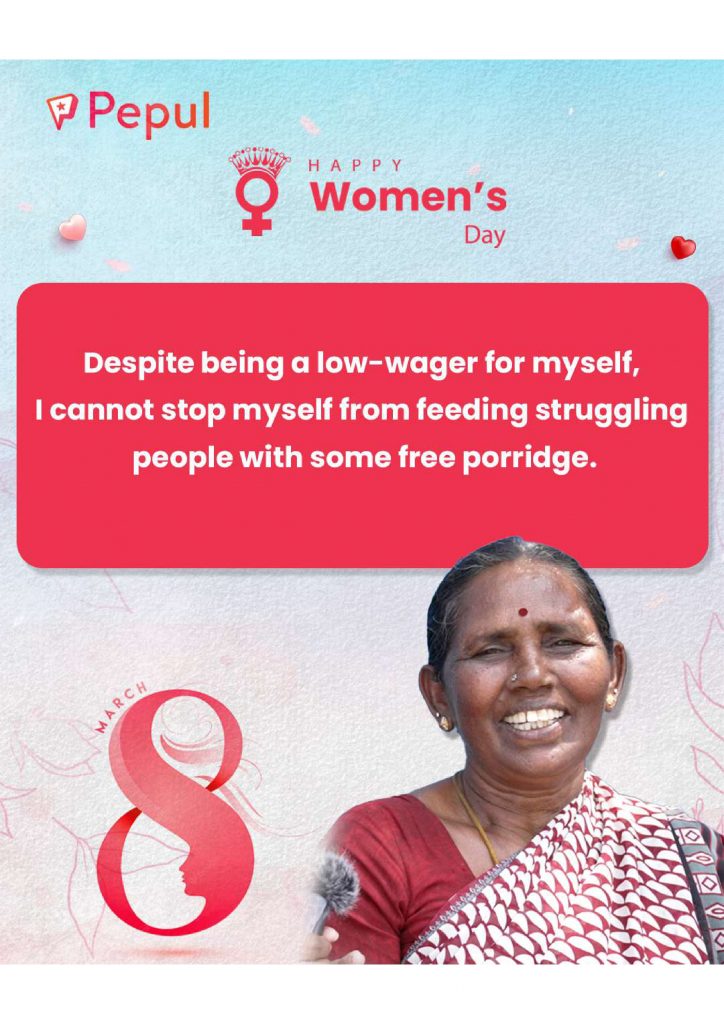 Despite being a low-wager herself, this woman has the heart to feed the empty stomachs for free. Her struggles throughout her life in raising her three grandchildren prove why she is a wonder-woman today.
Yes!!!
She might not be a woman with a great financial position in her life but is big in her heart to help and support people just like her!
6. Gajalakshmi – A successful ironer a.k.a. iron lady
Although her family got her married she was still interested in pursuing her dream of becoming a tailor. Nevertheless, Gajalakshmi akka took her rope of hope so high to make her heart strong and her passion valour to find a life of her own which created a successful ironer in her today! She is a hard-core believer in self-confidence and efforts to get the life of her dreams. She is a sure iron lady!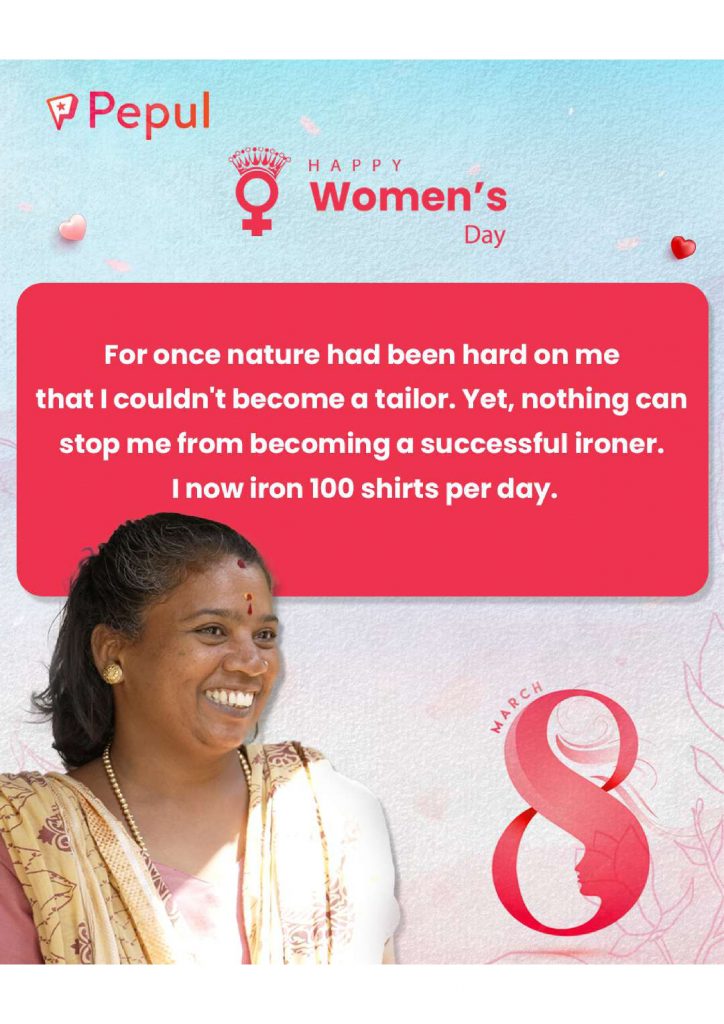 7. Shanthi – A strongly determined mother of the little one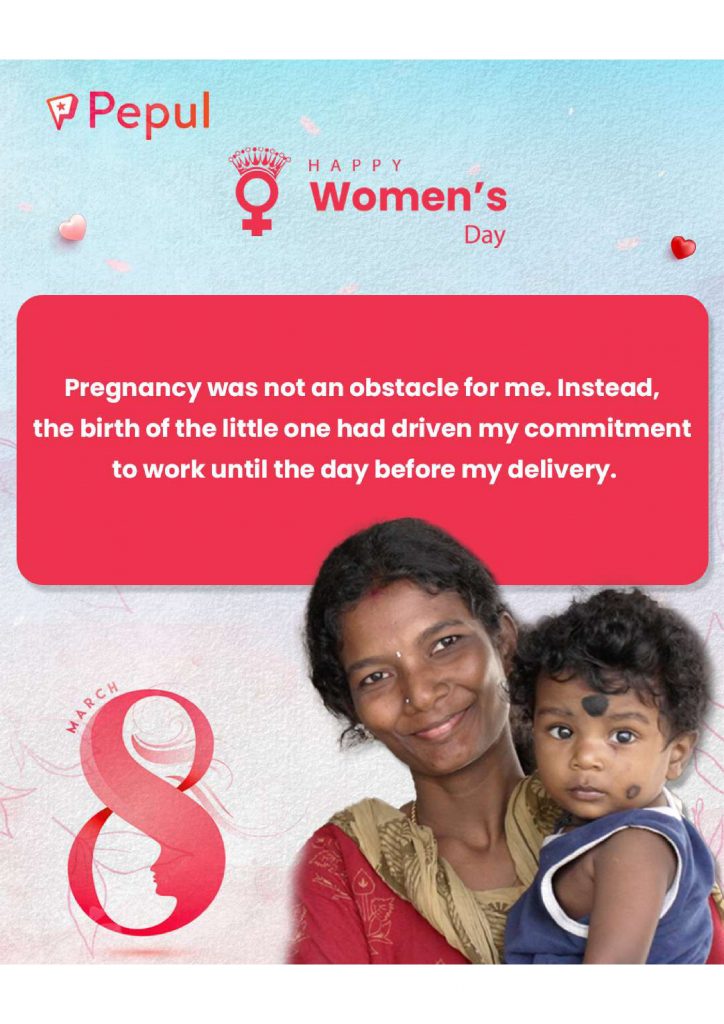 Shanthi is a proud business owner just like her mother. Although this strongly determined mother who has a dream of becoming a lawyer has not yet come true, she still perseveres to fight for what she truly believes she is capable of. She serves as a great inspiration for every woman to go for what they want so boldly and achieve it with confidence in their heart and willpower in their mind so that they can go with flying colours in their life.
8. Jayanthi – A happy and free soul who travels a solo life
Taking pride in being single, she has been a lone wolf post-marriage, yet created a successful future for herself and her children. Although Jayanthi akka's marriage was hard on her, she raised her children solely, and successfully. She is a true breaker of the stereotype that a happy life comes along with a happy relationship. She is a great mother and a fearless woman. She is brave enough to stand alone and fly on her own. She helps anyone in need and not when she is in need!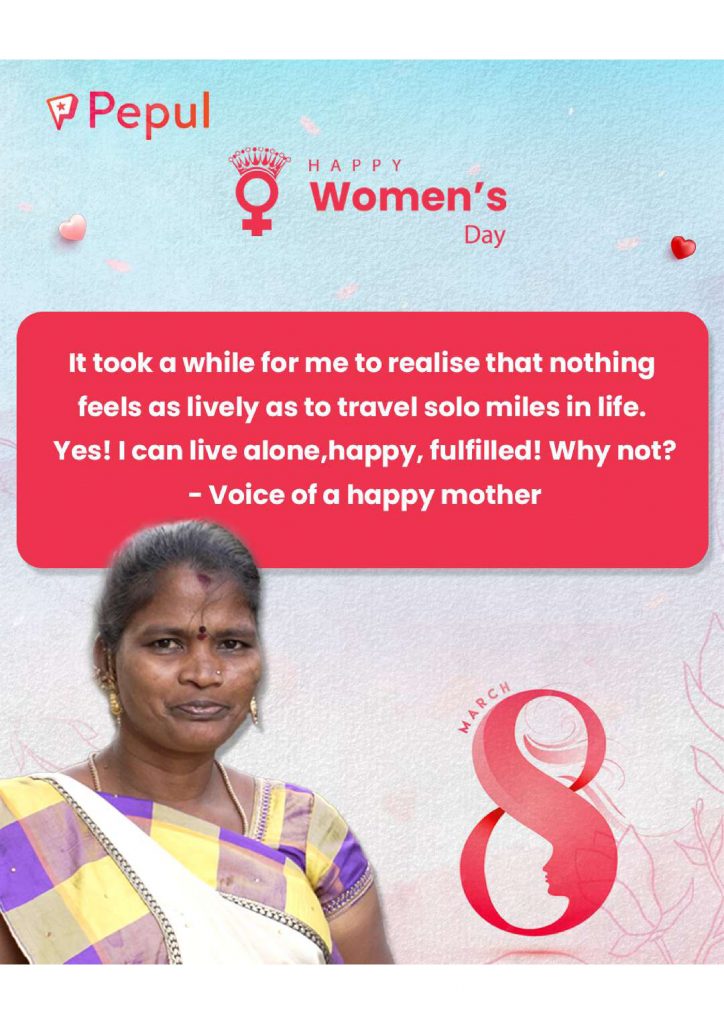 9. Chitra – A strong-willed and a proud mother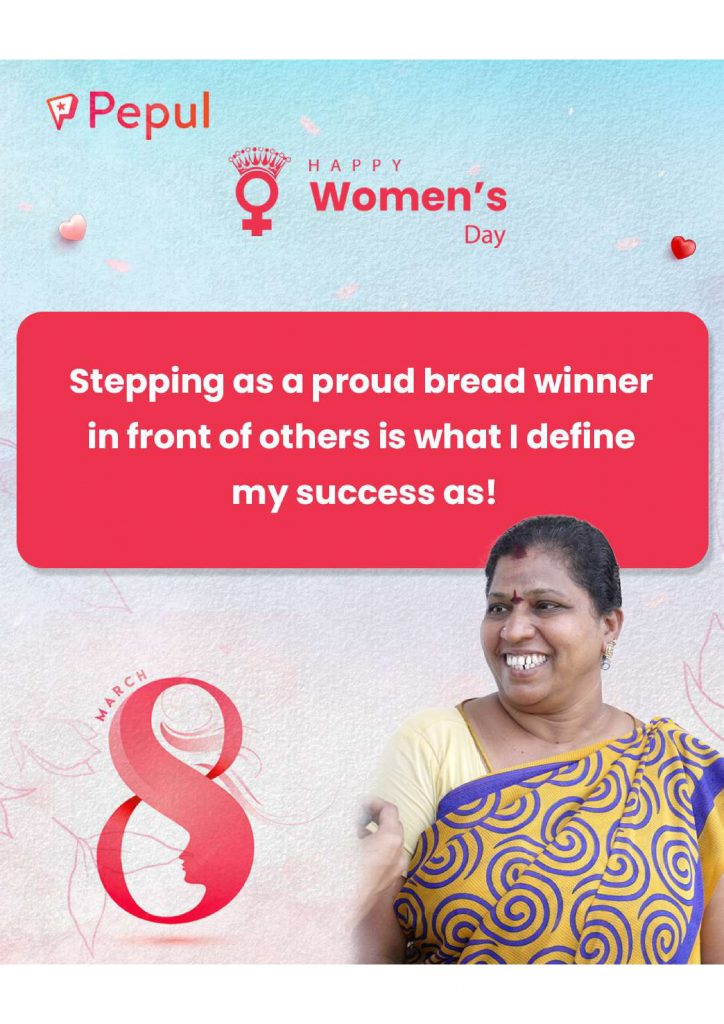 Serving as a housekeeper for over 10 years, Chitra Akka is strong-willed and the only breadwinner of her family. She is a living example for everyone in society that a woman does not require the contribution of a man to help with the finances rather she can do everything it takes to live a happy and fulfilled life on her own. Chitra akka is also a proud mother of two children and also a true role model for all women not to get tied up to their houses and create a future for themselves.
These are just a few awe-inspiring stories of the struggling yet successful women who push their limits, challenge their status quo and look forward to creating a better future for themselves as well as their families. There are many other such women who work towards their goals to become successful in their own endeavours just like them!
Remember, it is never late for new beginnings in life!
Read about the inspirational story of Mrs Universe South Asia 2022, Dr Hemamalini Rajinikanth who turned her struggles into history!