What feels more exciting than having a one-stop shop that allows you to experience a multitude of things all at once? From capturing the most precious moments in your lifetime to watching ad-free unlimited entertaining content, Pepul is a super app that can revolutionize the way you use social media. In this blog, let's take a closer look at some of the key features that make Pepul a super app.
What is a Super App?
A super app creates a seamless and integrated digital experience for the users, by way of enjoying a wide range of distinct services, all within a single platform.
Why is Pepul Social Networking App a Super App?
Below are the reasons why Pepul social networking platform is a super app!
Now – Capture Front & Back Camera Moments at the same time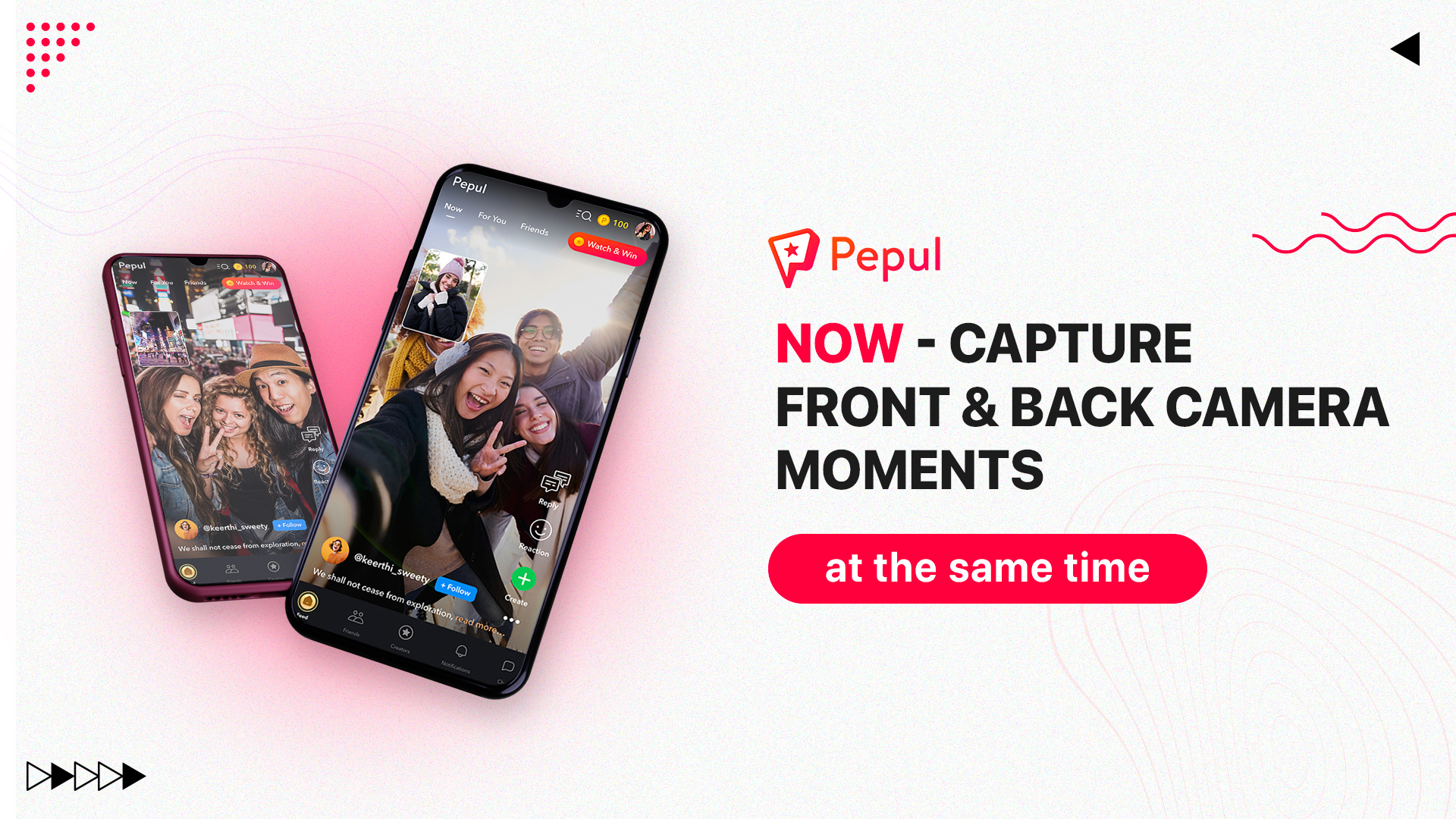 One of the most innovative features of Pepul is its "Now" feature, which allows users to capture moments from both the front and back cameras simultaneously. This means you can capture your reaction to a stunning sunset, a hilarious moment with friends, or a breathtaking adventure while simultaneously filming the scene in front of you.
The result is a dynamic and immersive experience that truly captures the essence of the moment.
Guess what?
Additionally, you can even send your crazy customized reactions to your friends' dual selfies. The most interesting part of this feature is that it can even offer you a space for a lively reaction thanks to the funny sound effects that come with the reactions.
Try out the feature now!
Short Videos – Unlimited Content, Unlimited Entertainment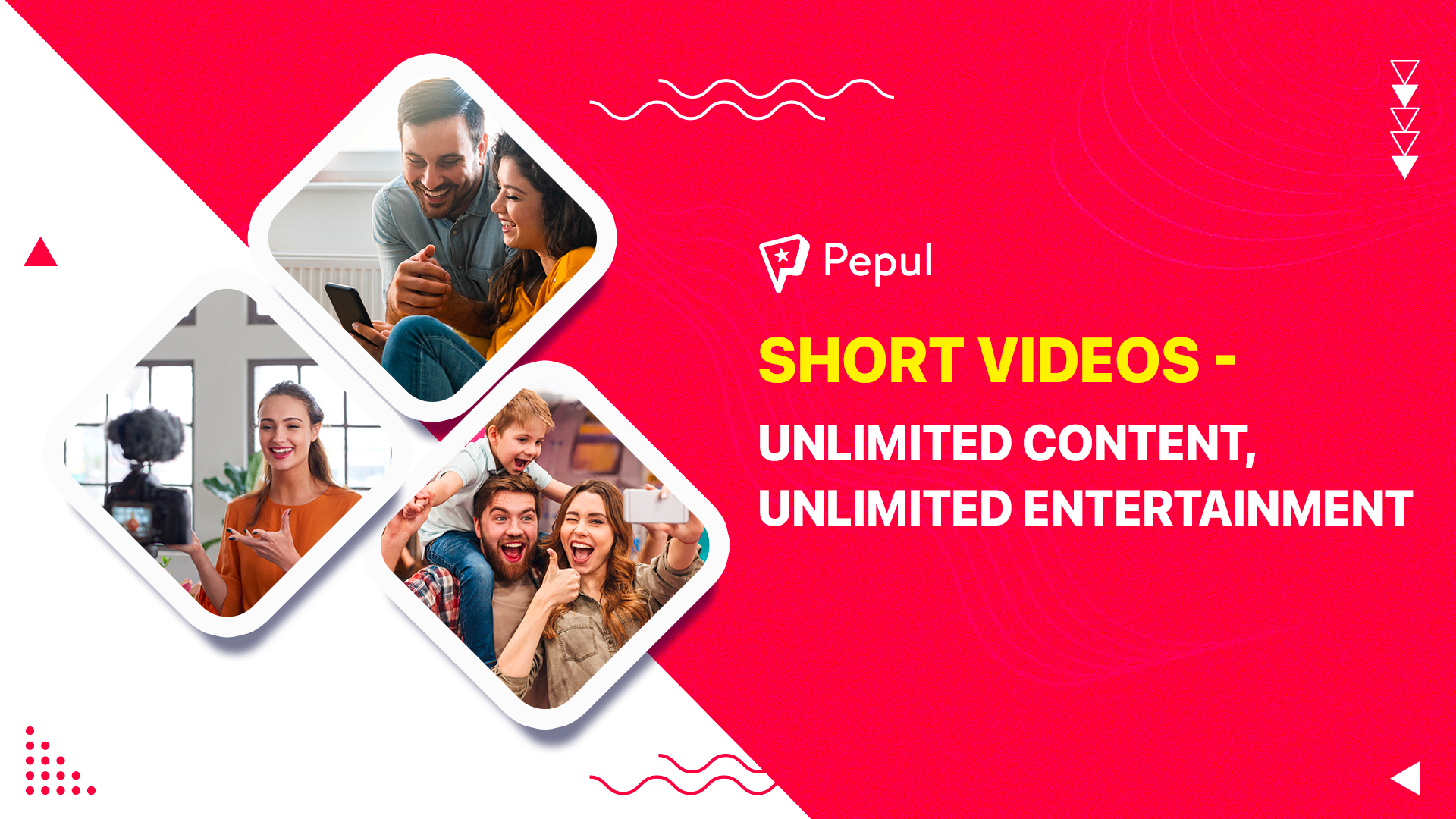 Whether it's a funny meme, a cute pet video, or a thought-provoking clip, Pepul's short videos offer you a quick and easy way to consume content.
With its vast collection of short content, users can easily find videos on a wide range of topics, from music to comedy, sports, and more. What sets Pepul apart from other platforms is its user-friendly interface, seamless viewing experience, easy navigation and the ability to quickly discover new videos that match your interests.
Whether you're looking for a quick laugh, a fascinating story, or the latest viral sensation, Pepul is the perfect destination for short-form video entertainment.
Premium & Quality Content – Infotainment to Entertainment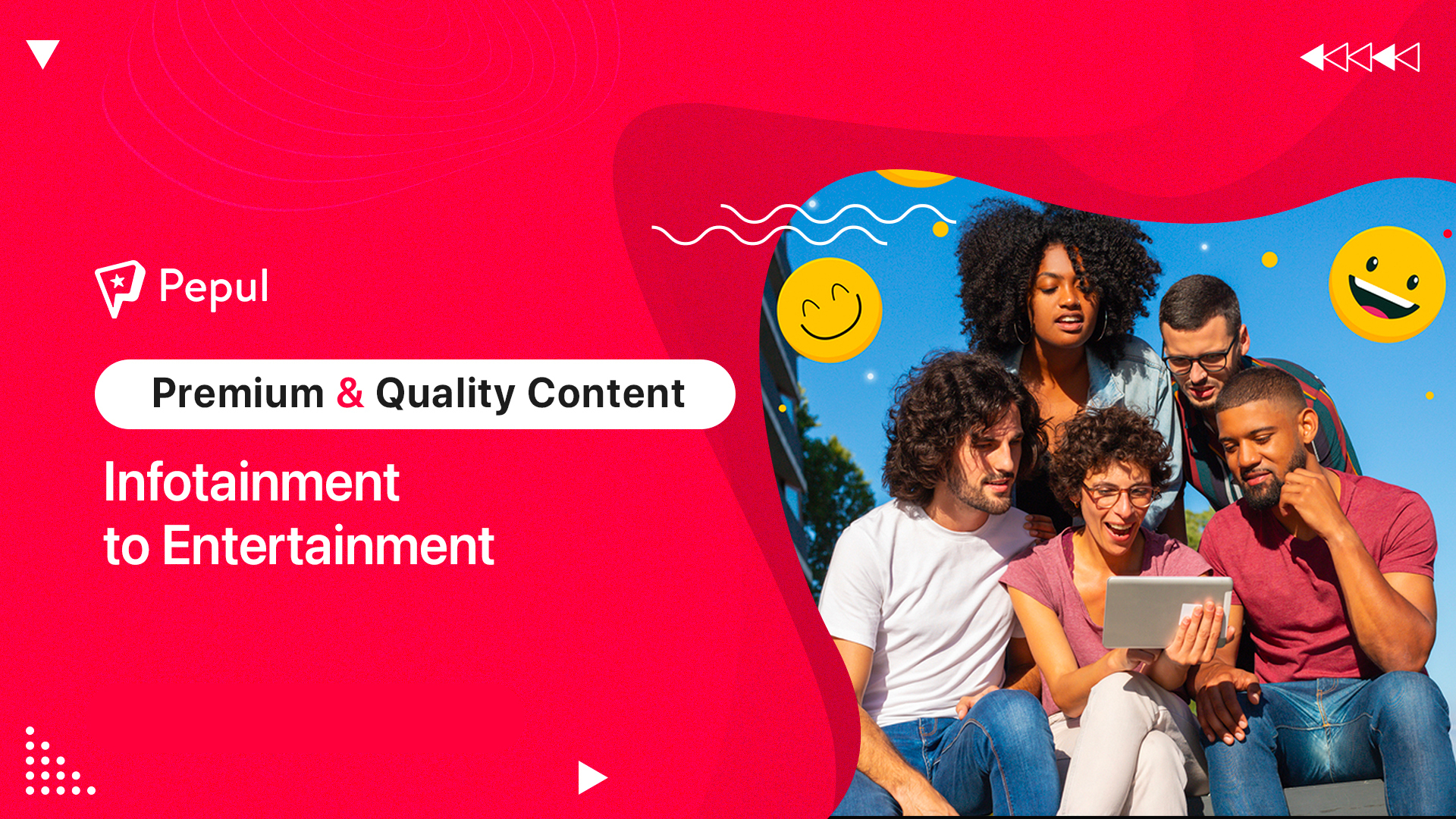 Do you wish to see your favourite influencers' videos?
Whether you're interested in fashion, beauty, gaming, news, sports, music, or even movies, Pepul has got your back. There are many creators producing high-quality premium videos that are sure to keep you engaged. Apart from enjoying great entertaining content on the platform, watching these videos can also be a valuable learning experience, as many creators share tips and tricks on various topics of your interests.
So why not sit back, relax, and enjoy the content from your favourite creators on this platform?
Discover and enjoy your time with a vast library of content from top creators now!
Check out the different categories of videos that are available in the app!
Pepul Chat – Connect with friends and family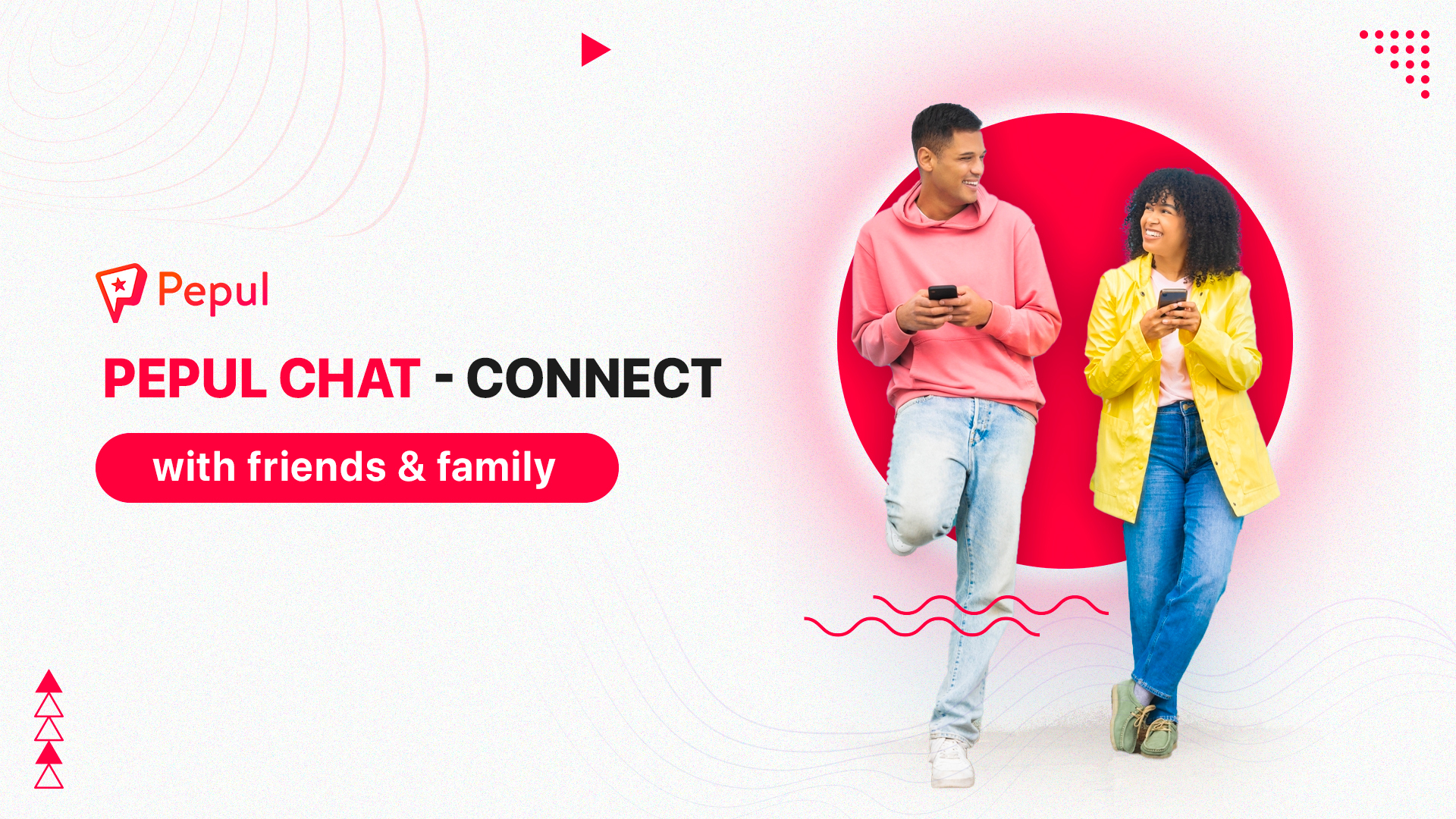 What next?
As a great social media experience, you cannot miss connecting with your friends and family.
With its chat option, safe connection and different theme settings, you can enjoy a robust chat feature experience with this super app.
All in all, Pepul allows you to chat, share photos, and stay connected with your loved ones with a check on your safety.
Whether you're chatting with your best friend or catching up with a family member who lives far away, use the app as your go-to-option to easily stay in touch with them.
Quiz – Watch & Win Real Cash Rewards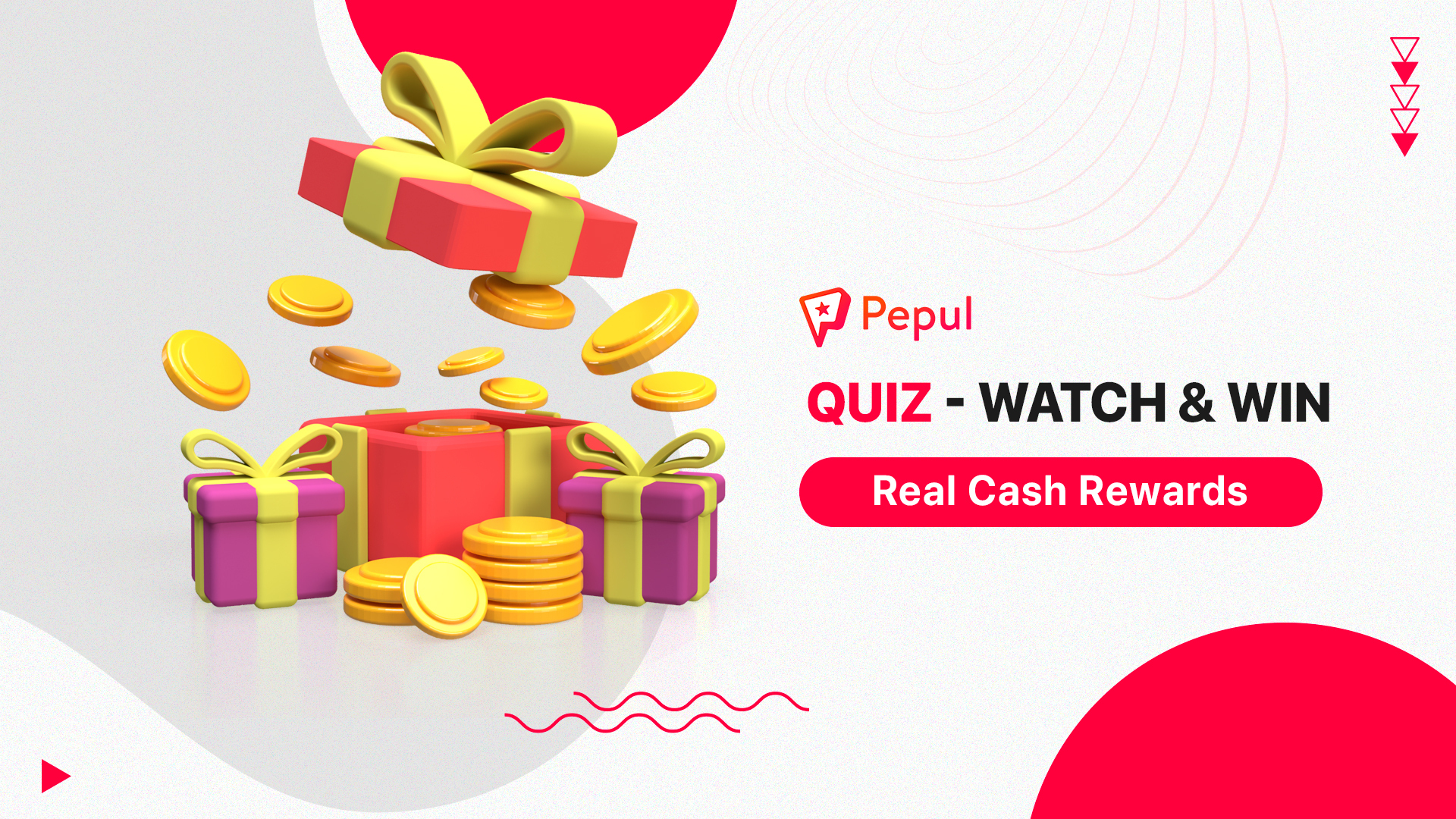 A social media experience is never complete without any fun.
Here is why, Pepul is a super app in this case.
Yes! Pepul's quiz feature is a great way to test your knowledge and win real cash rewards. With a wide range of categories and topics, you can challenge yourself and compete with other users to get a chance to win big. Whether you're a trivia buff or just looking for a fun way to pass the time, Pepul's quiz feature is a must-try.
Here is how you can try playing the quiz!
So, why the wait?
Give yourself a great social media networking experience with this super app. By offering a unique and engaging user experience coupled with innovative features like Now, unlimited short videos, premium and quality content, robust chat functionality, and a fun quiz feature, Pepul is an all-in-one super app to give a new outlook to your social networking needs.
Download Pepul today and experience the future of social networking!
Learn more: Do you think Super App is the future? Be sure to check out the best super apps in Asia!