Welcome to the world of hashtags! Hashtags are a great way to draw attention to a specific topic or join a larger conversation on social media. They can be used to categorize content, join conversations, and even help to create trends. By using the right hashtags, you can easily gain more engagement and thereby, get more followership by keeping up with the trending ones. In this blog, we'll explore the top 1000 trending Pepul hashtags in 2022. So, let's discover the various topics under which the hashtags were on trend!
What are Pepul Hashtags?
Pepul hashtags are hashtags that can be used to categorize different stories on Pepul including videos, photos, moments etc. allowing users to quickly and easily search for content related to their own interests. There are many types of hashtags that are used in the Pepul app:
Trending Hashtags: Pepul users use these hashtags to share stories that are currently popular in and around the world.
Event Hashtags: These hashtags are used by the users to promote a specific event or celebration by the users like birthdays, weddings etc.
Creator Hashtags: These are hashtags used to promote a specific topic in their interest or expertise like self-development, music, dance, etc.
Location Hashtags: These are hashtags used to promote a specific location. Popularly, users use these to share their visits to different places.
Contest Hashtags: Contest hashtags are used by users when they participate in various contests inside the Pepul app. Eg: #decemberchallenge.
How to Use Pepul Hashtags?
Here are the steps to create and use Pepul Hashtags in the app:
Step 1: Install the Pepul app
Step 2: Complete the profile creation
Step 3: Upload your favourite stories like photos, videos, etc.
Step 4: Provide a catchy description for your story.
Step 5: Now, type in a relevant hashtag for your post. Eg: #decemberchallenge
By simply typing in the hashtag with your favourite content that you wish to share in your stories on Pepul, you can create a Pepul hashtag!
Trending Pepul Hashtags 2022:
Music
Music has the power to bring people together and create lasting memories. Trending music hashtags in Pepul provide a way to easily keep track of conversations, topics, and news related to a particular artist, genre, song, or album and also make it easier to stay up to date with the latest music trends. By using these hashtags, fans can easily share their favourite songs, albums, and artists with their followers, allowing them to spread the word about the music they love.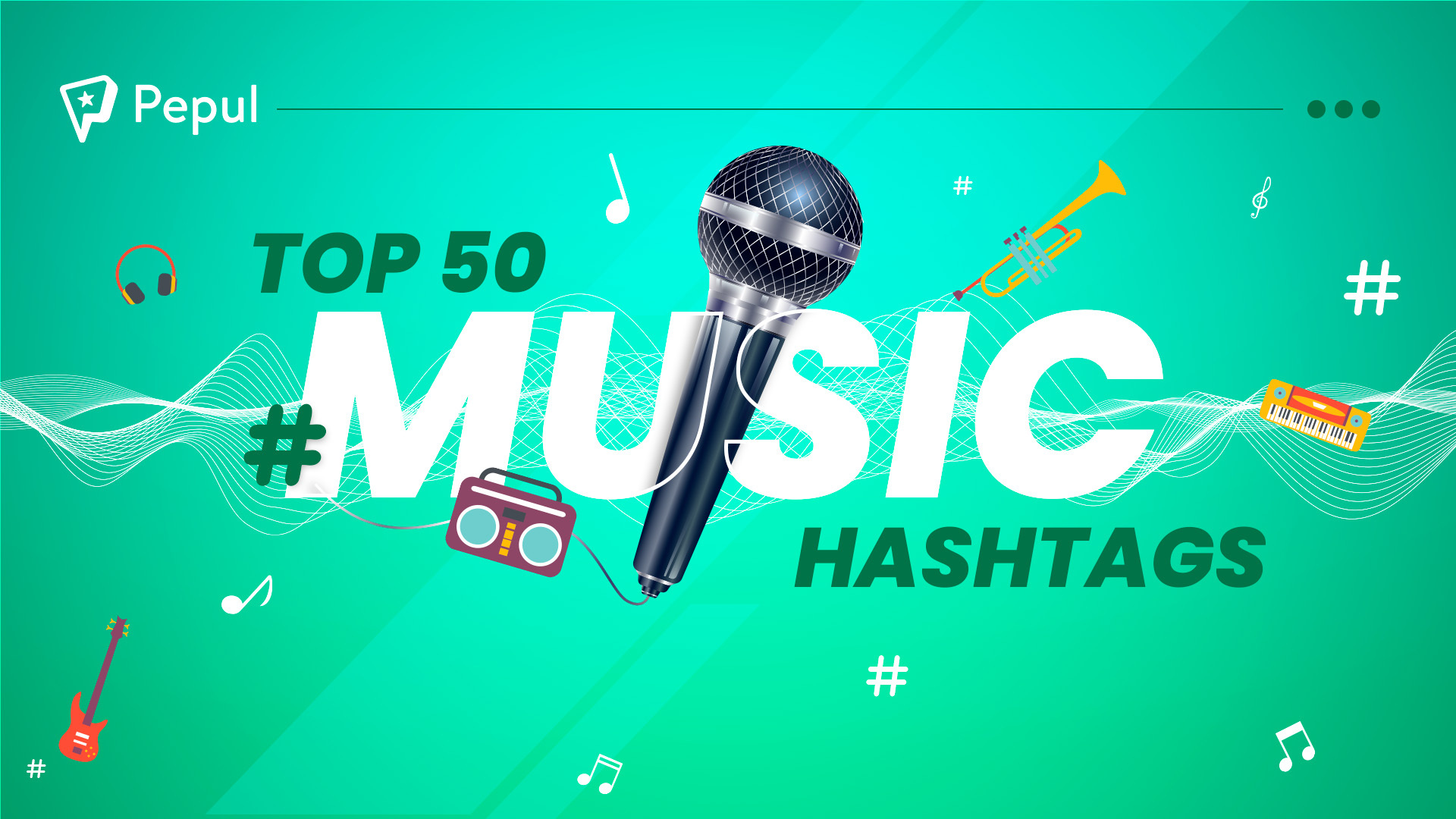 Here are the top 50 music hashtags that are used on Pepul in 2022:
#pepulmusic #music #musica #musician #musically #musicvideo #livemusic #newmusic #musicproducer #musical #musicians #musicislife #musiclover #housemusic #musiclife #musicproduction #goodmusic #musicfestival #musicphotography #hiphopmusic #electronicmusic #musiclovers #rapmusic #trapmusic #musicismylife #countrymusic #musicaltheatre #rockmusic #musicianlife #musicstudio #musicindustry #musicartist #popmusic #dancemusic #lovemusic #musicals #partymusic #classicalmusic #technomusic #musicaboa #musicvideos #musiccity #tamilmusic #musicphotographer #musiccover #musicproducers #newmusicalert #metalmusic #livemusicphotography #soulmusic
Sports
Playing sports is a great way to stay active and have fun! Trending sports hashtags provide a simple way for sports fans to show their allegiance to their favourite teams, players, or events. Hashtags are used in Pepul to make content easier to find and give users an easier way to connect with others who share their interests. For example, trending sports hashtags such as #CR7 allow fans to easily find content related to their favourite teams and join in on the conversation. This can make it easier for fans to stay connected with their favourite teams and players, even when they're not able to watch the games in person.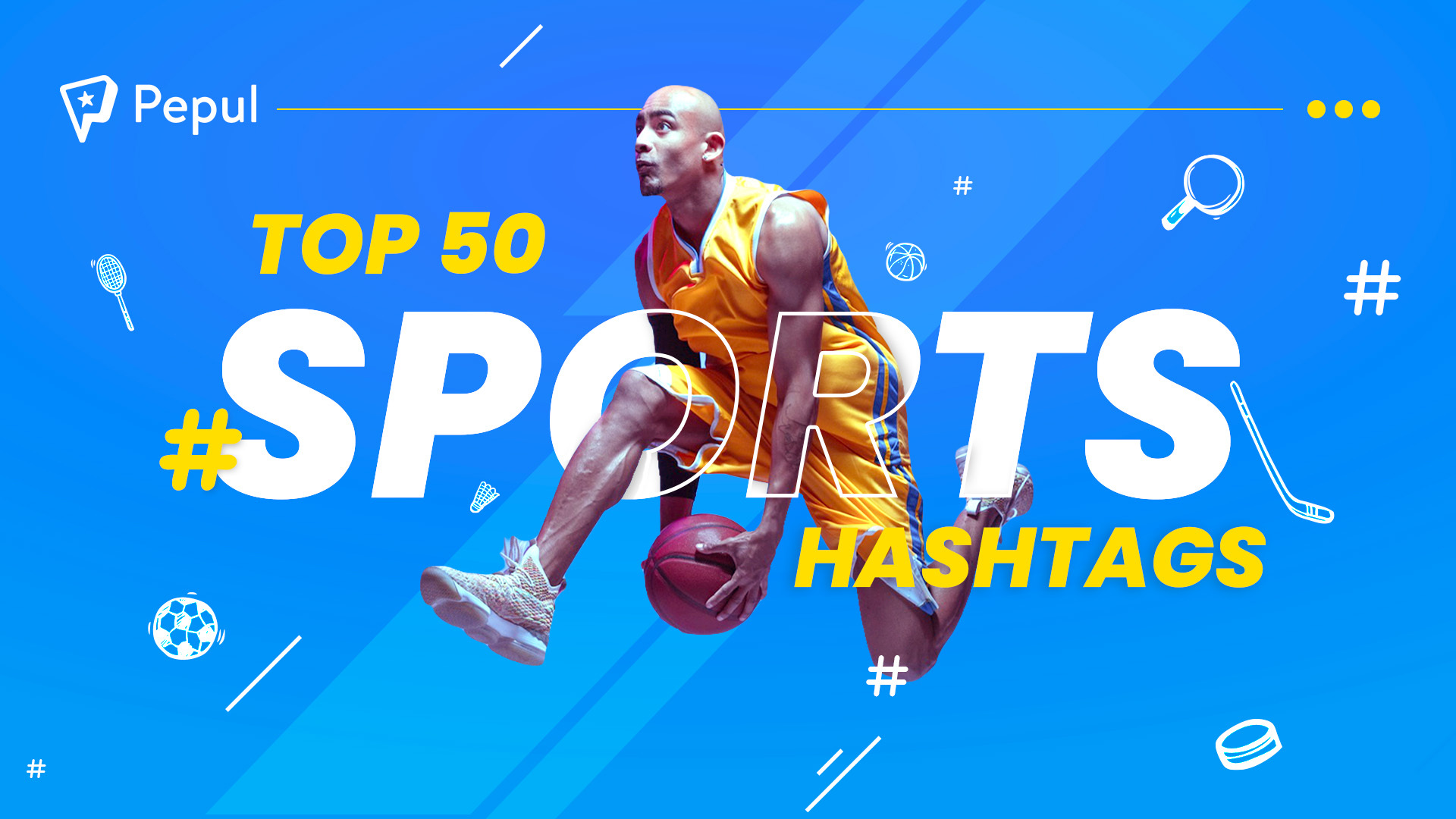 Here are the top 50 sports hashtags that are used on Pepul in 2022:
#pepulsports #sports #sportscar #sportswear #sportscars #sportsphotography #esports #sportster #watersports #motorsports #sportstyle #sportsday #sportsperformance #sportsnews #extremesports #sportsnutrition #sportsman #sportsphotographer #sportsbike #sportshoes #sportsmedicine #sportscenter #sportsbook #sportsbikelife #sportsinjury #sportstherapy #sportsedits #youthsports #sportslife #sportsnation #combatsports #actionsports #sportspicks #sportsgirl #sportsmemes #wintersports #sportsphoto #sportscience #sportswears #sportsillustrated #sportsmodel #outdoorsports #sportsdesign #sportsfashion #sportspodcast #sportslover #sportsapparel #sportsmom #sportsfan #sportsmanship
Travel
Travel is the perfect way to broaden your horizons and expand your worldview. As the pandemic subsided, travel has again become one of our favourite hobbies. No wonder they are becoming increasingly popular on social media. Such travel hashtags on Pepul are used to categorize content and make it easier to find, so they are a great way to find and share our travel experiences. Travel hashtags are used to document journeys, share experiences, and inspire like-minded people to travel.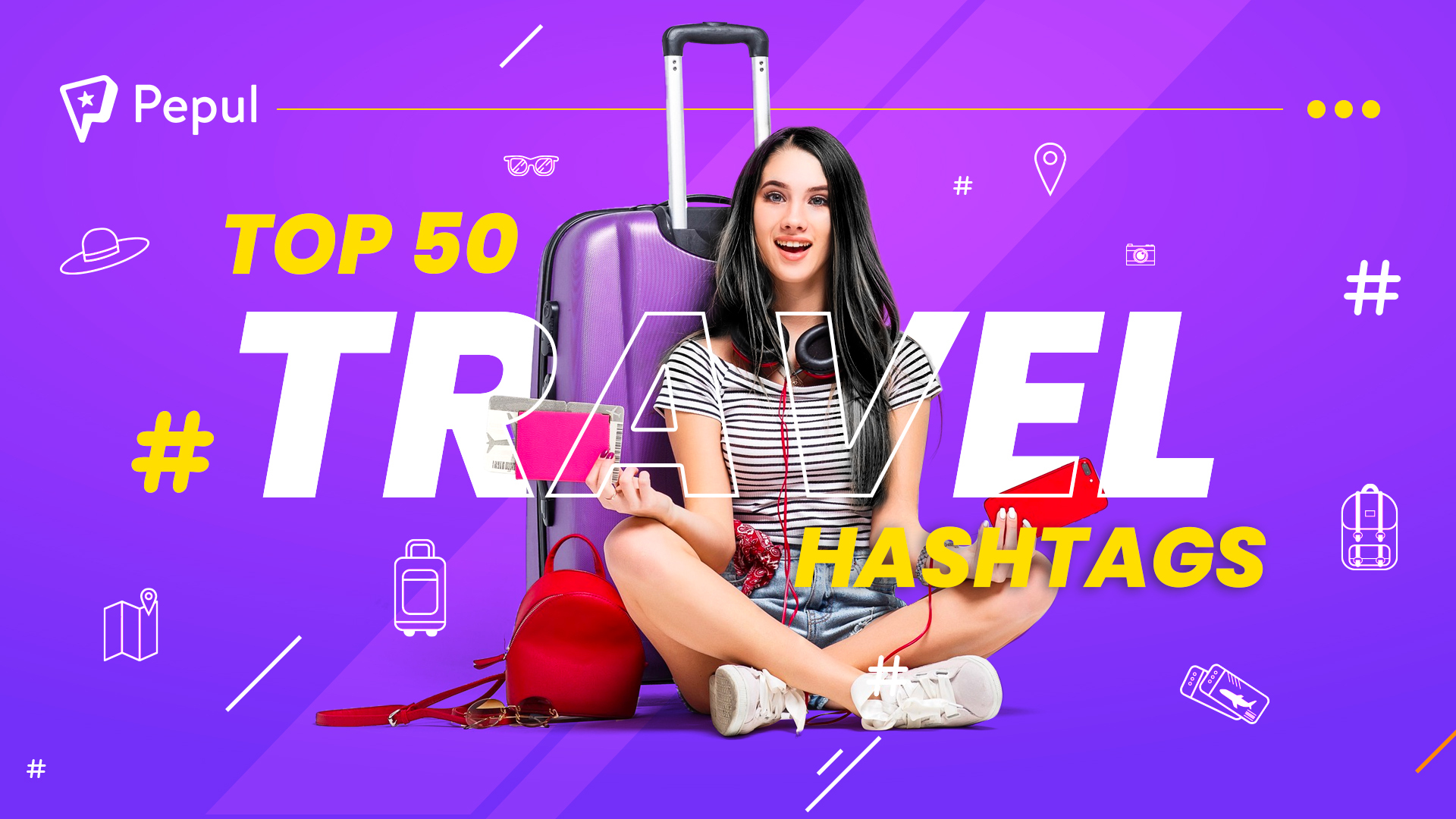 Here are the top 50 travel hashtags that are used on Pepul in 2022:
#travelpepul #travel #travelphotography #traveling #travelling #travelblogger #traveler #traveller #traveltheworld #travelblog #traveladdict #travels #travelphoto #traveldiaries #travellife #travelawesome #travelpics #travelholic #travelbug #travelstoke #traveldeeper #travelgirl #travelers #travelpic #travelmore #travellingthroughtheworld #traveldiary #travellers #travelguide #travellover #travelphotographer #travelgoals #travelinspiration #travelersnotebook #luxurytravel #worldtraveler #travelcouple #solotravel #travelwithme #travelworld #ilovetravel #doyoutravel #travelandlife #traveltips #dametraveler #travelbloggers #travelphotos #travelwithkids #travelislife #travelindia
Gaming
Gaming is an enjoyable and immersive way to escape reality and explore new worlds. Gaming hashtags have become increasingly popular on many platforms. This is due to the ever-growing trend of people using these platforms to share and discuss their gaming experiences, as well as the increasing number of gaming influencers tapping into the audience of millions of gamers. Overall, gaming hashtags are a great way to stay connected with the gaming community and keep up-to-date with the latest gaming news. They provide a platform for discussion, as well as a way to promote upcoming games and keep track of gaming influencers.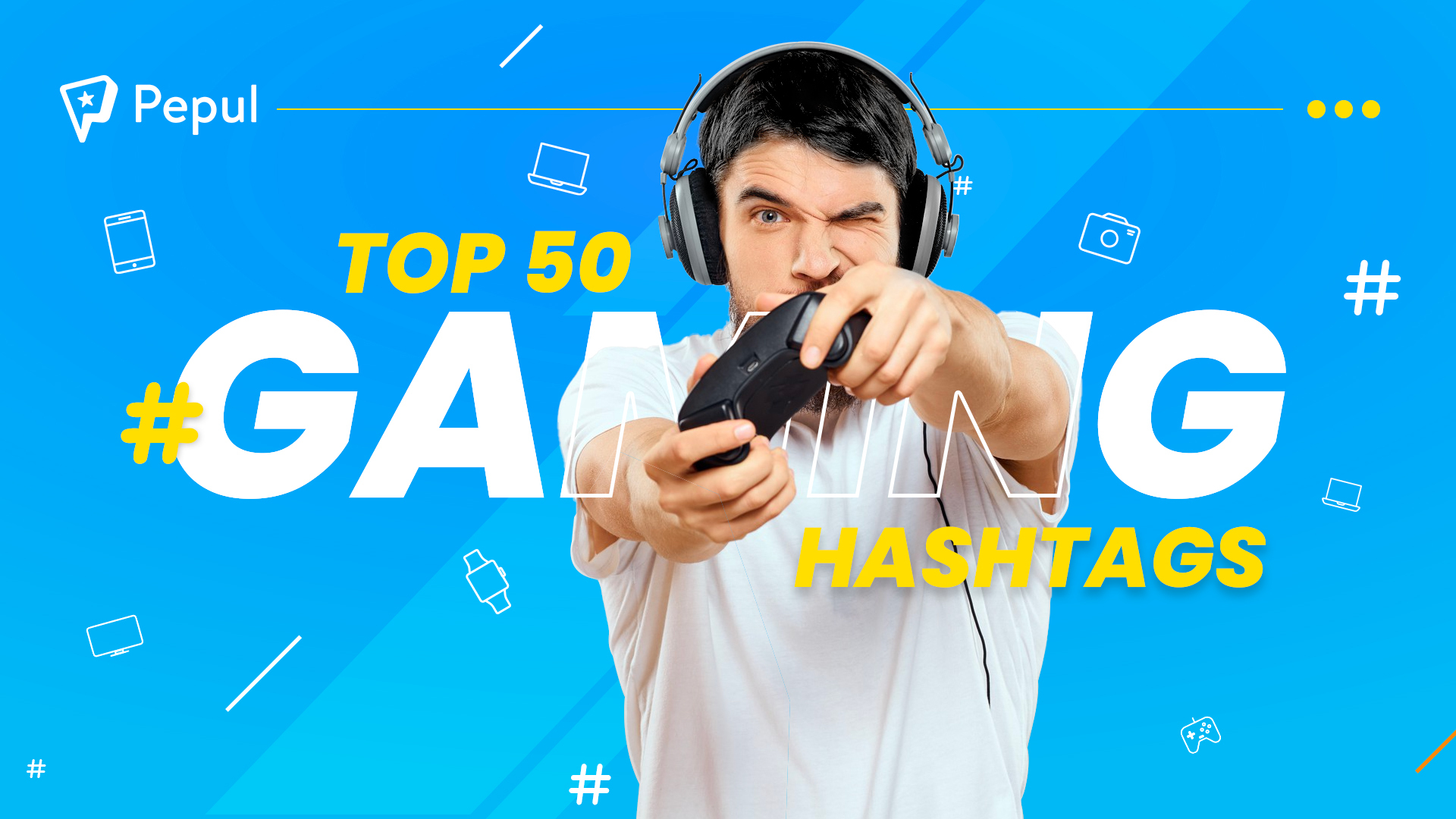 Here are the top 50 gaming hashtags that are used on Pepul in 2022:
#pepulgames #gaming #gamingcommunity #pcgaming #gamingmemes #gaminglife #gamingsetup #retrogaming #gamingpc #gamingclips #onlinegaming #gamingposts #gamingphotography #gamingroom #tabletopgaming #wargaming #videogaming #gamingsetups #gamingislife #gamingchannel #gamingnews #mobilegaming #boardgaming #gamingaddict #gamingvideos #gamingkeyboard #gamingpost #gamingstation #totalgaming #gaminglaptop #gamingmouse #gamingforlife #gaminggirl #pcgamingsetup #gaming4life #gamingart #laptopgaming #gamingcomputer #gamingheadset #classicgaming #gaminglogo #gaminglifestyle #gamingworld #gamingmemesdaily #oldschoolgaming #gamingnation #gamingcollection #gamingcontent #gamingclip #gamingpage
Comedy
Comedy is everything everybody loves to hear. Every now and then, we come across several posts related to memes either in the photo or video format. This gives rise to comedy hashtags which are used to highlight funny content or to poke fun at a particular topic or situation. They provide a way for people to express their comedic ideas and humour in a concise and easy-to-understand way. They also enable users to quickly find humorous content from others in their network in Pepul.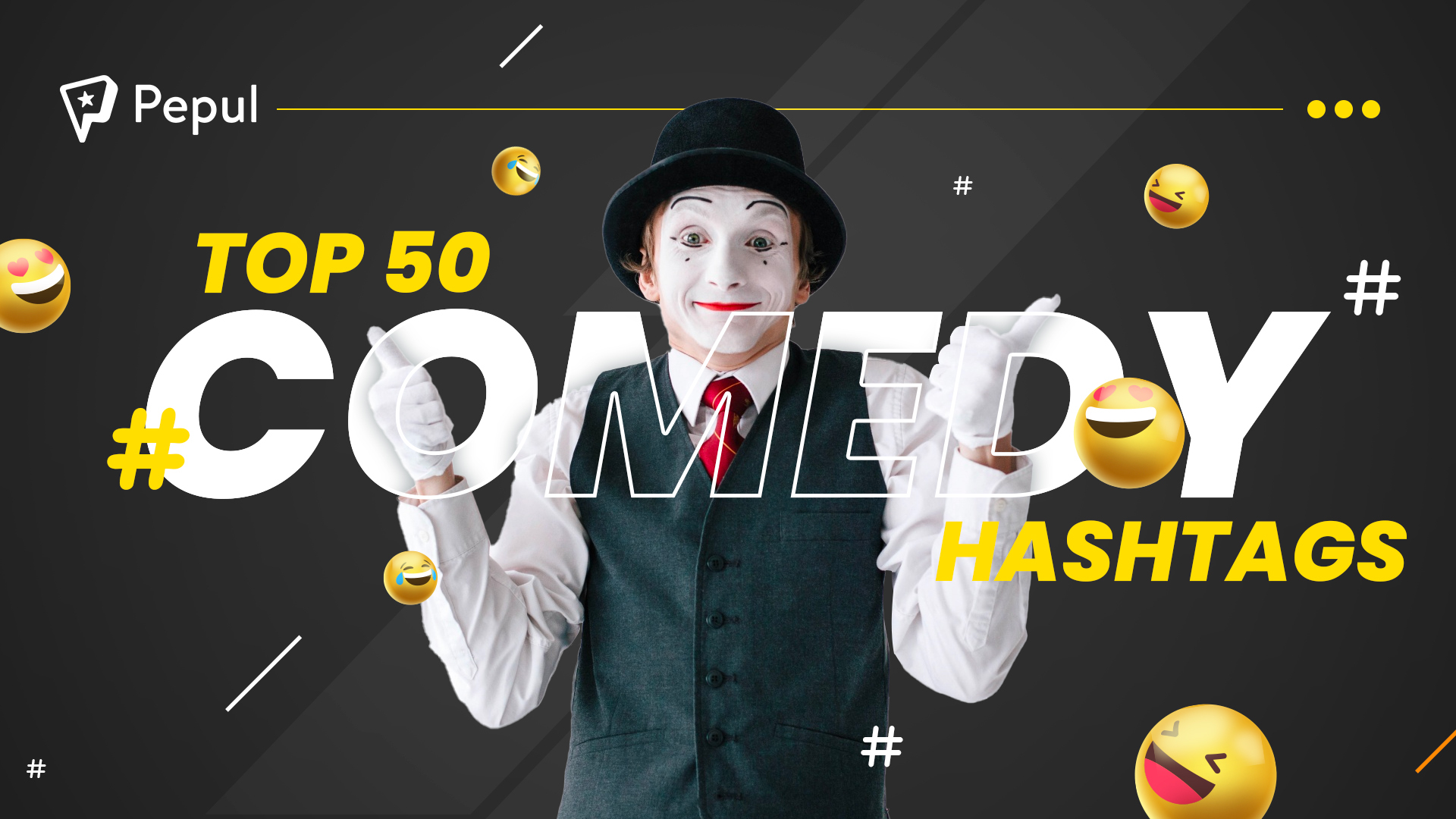 Here are the top 50 comedy hashtags that are used on Pepul in 2022:
#pepulcomedy #tamilcomedy #tamilcomedymemes #comedytamil #comedyvideostamil #comedymemestamil #tamilmemescomedy #tamilmokkacomedy #comedyreelstamil #tamilmoviecomedy #tamilcinemacomedy #haha #funnymemesdaily #comedyvids #meme #lmao #comedymemes #dailymemes #memes #humor #comedy #comedyvideos #comedyclub #standupcomedy #comedymemes #comedyvideo #comedyshow #tamilcomedy #comedyposts #comedylife #comedyindia #comedynight #marathicomedy #comedypodcast #comedywoman #comedypics #malayalamcomedy #sketchcomedy #comedystars #comedygold #telugucomedytrolls #kannadacomedy #comedyskit #comedyvine #telugucomedymemes #comedyculture #comedyexclusive #comedymeme #tamilcomedymemes #comedymoments
Entertainment
Entertainment hashtags are particularly popular because they tap into people's desire for entertainment at home, in the form of movies, music, TV shows, and more. People are often looking for ways to escape the mundane and explore new topics, and entertainment hashtags provide a simple way to do that. They can help to create conversations around a certain topic, which can be a great way to spread the word and gain followers. Additionally, entertainment hashtags are mostly used in Pepul to find out what people are watching, listening to, and discussing, allowing brands to stay ahead of the curve and create engaging content that people will actually be interested in.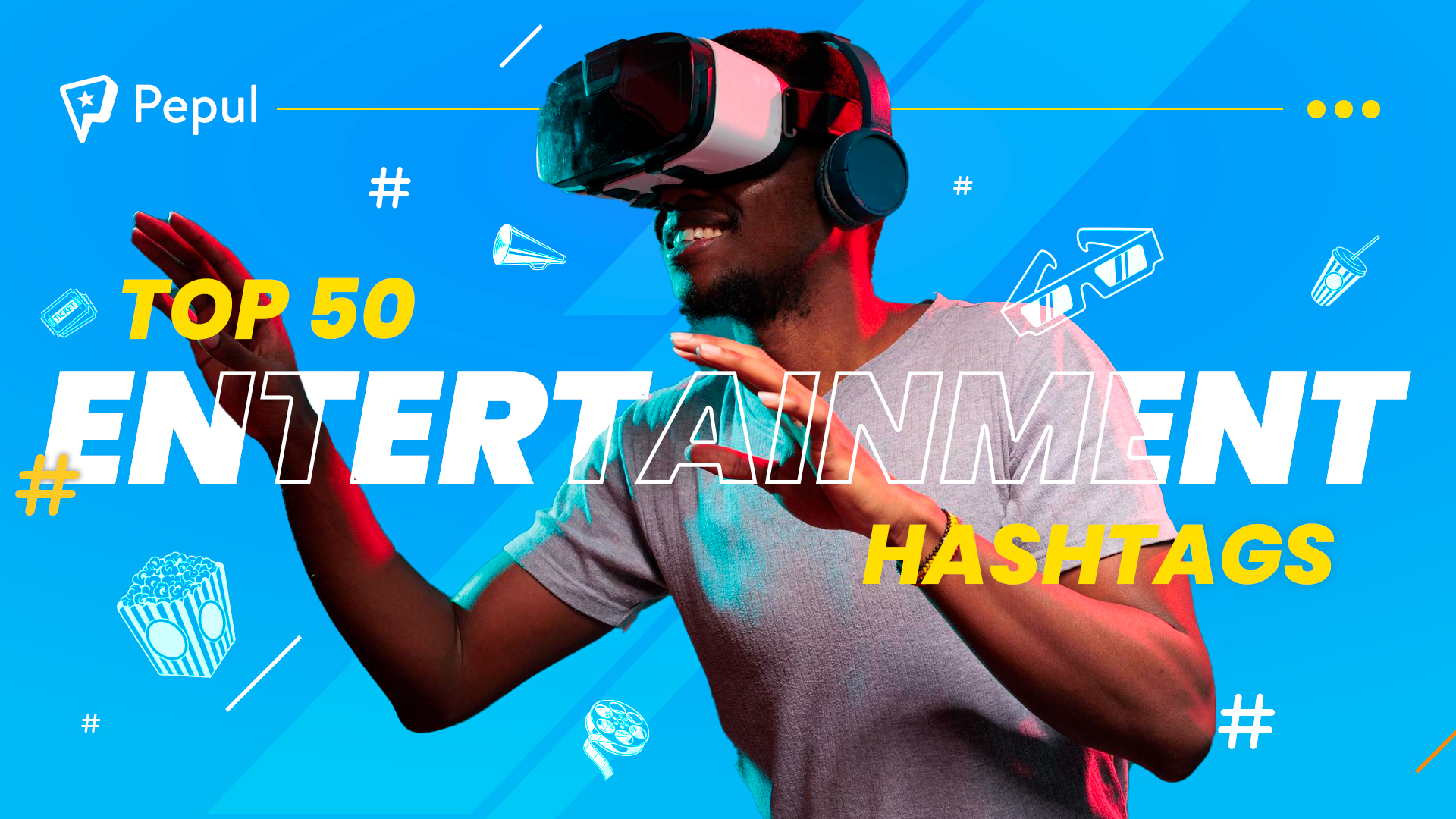 Here are the top 50 entertainment hashtags that are used on Pepul in 2022:
#pepulentertainment #pepulentertainingapp #entertainment #bighitentertainment #entertainmentnews #liveentertainment #weddingentertainment #entertainmentindustry #mymentertainment #worldwrestlingentertainment #entertainmentcenter #entertainmentweekly #marvelentertainment #kidsentertainment #evententertainment #sportsentertainment #musicentertainment #tamilentertainment #entertainmenttamil #entertainmentvideos #funnyentertainment #howtoentertainement #entertainmenttamil #tamilentertainmentchannels #entertainmentindustries #entertainmentcreators #entertainmentinfluencers #influenceandentertain #engagebyentertainment #seeentertainement #freeentertainment #freewatchentertainment #watchentertainvideos #entertainposts #likeentertainment #music #genre #song #songs #hiphop #pop #love #rap #beat #beats #party #newsong #photooftheday #listentothis #goodmusic
How-to
Every day we are in search of something. We would always prefer to know how to do something through helpful videos or even tutorials. This eventually has given rise to the "how to" hashtags in Pepul. "How to" hashtags are on trend because they provide an efficient way for people to find the information they are looking for. These hashtags make it easy to search for topics related to a certain subject, making them a great tool for finding helpful tutorials, tips, and advice thereby, providing an easy way to find the answers we need.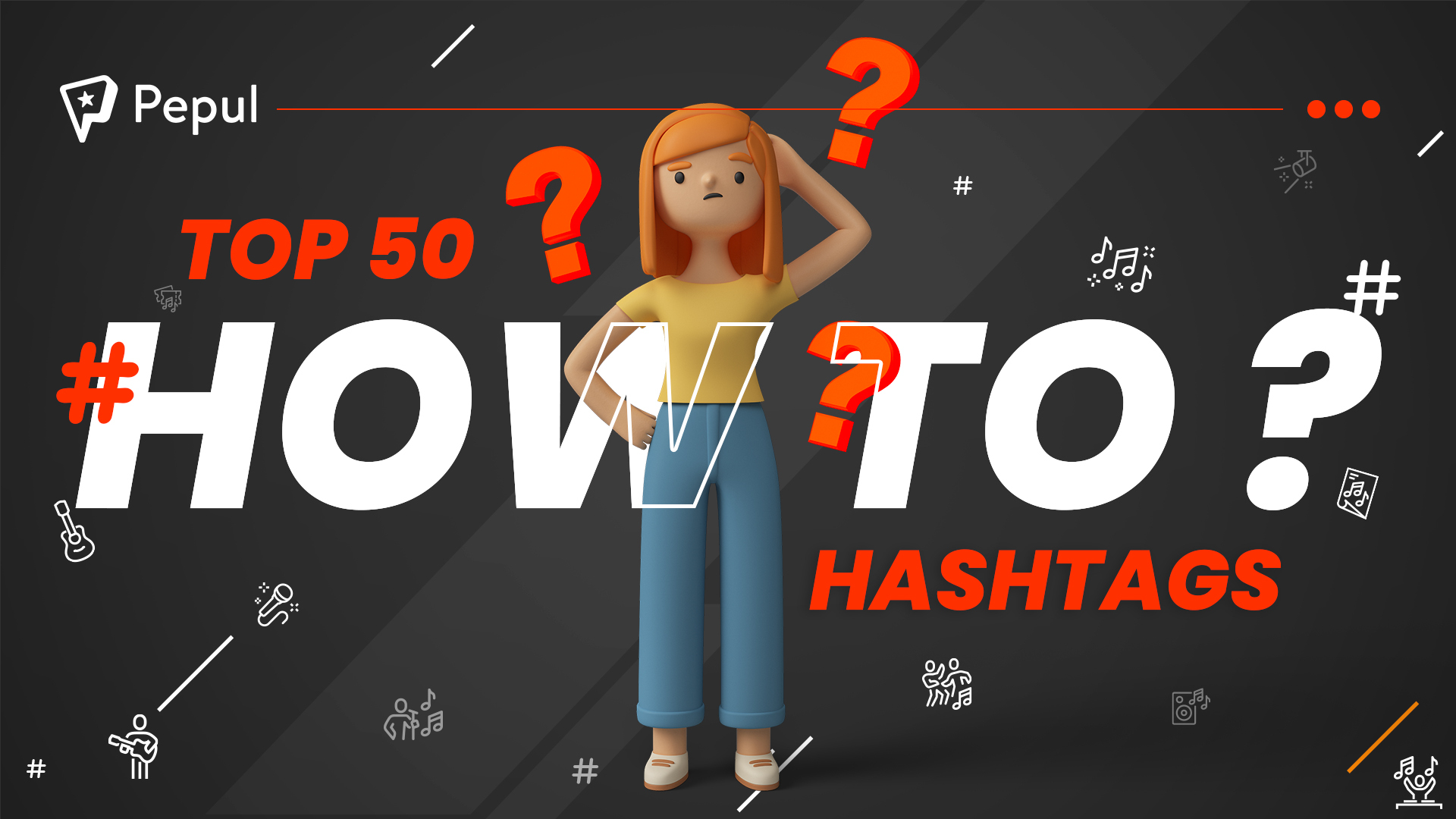 Here are the top 50 how-to hashtags that are used on Pepul in 2022:
#howtopost #howtovideopepul #howtotamilvideos #howtocutiegirl #howtodraw #howtodohair #howtodrawanime #howtodress #howtodoodle #howto #howtoart #howtoapplymakeup #howtoapplylashes #howtoapply #ahowto #howtoguide #howtobeauty #howtobehappy #howtobeperfect #howtobesingle #howtocakeit #howtocook #howtochaseanalpha #howtocookthatwithsandy #howtoearnmoney #howtoearnmoneyonline #howtoeditvideos #howtoeattolive #howtoeat #howtocooktasty #howtomakepasta #tutorial #tips #art #beauty #love #android #handmade #video #technology #motivation #doityourself #craft #design #creative #food #howtomakenoodles #howtolearn #howtobeautytactics #tipsandtricks
Lifestyle
Lifestyle is something everyone loves to update from time to time. We would like to know more tips on improving that. This is why lifestyle hashtags play a part in staying on trend in the Pepul app. They are a great way to connect with like-minded people and build relationships online. They are used to promote a lifestyle and can help build a brand or create an online community. For example, if you're a fitness enthusiast, you could use the hashtag #fitnessmotivation to join in the conversation and share tips and advice with others. In addition to helping build relationships, lifestyle hashtags can be used to track trends. By following certain lifestyle hashtags, you can keep up with the latest trends and be the first to know what's hot in the industry.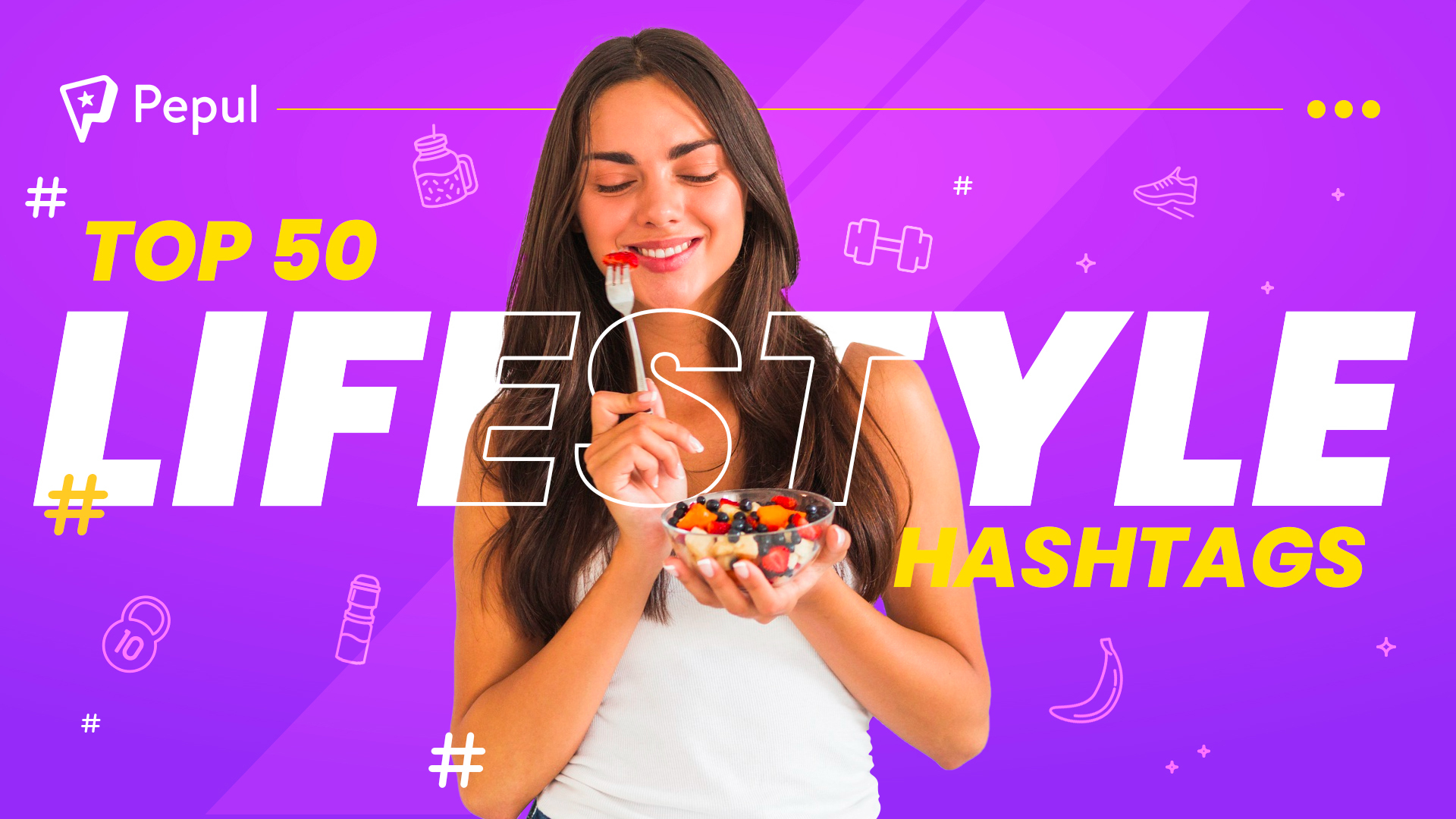 Here are the top 50 lifestyle hashtags that are used on Pepul in 2022:
#tamilalifestyle #pepullifestylevideos #lifestyle #luxurylifestyle #lifestyleaviation #lifestyleapparel #lifestyleasia #lifestyleart #lifestyle #lifestylebrand #lifestylenodiet #lifestylewithbeautyandpurpose #lifestylechange #lifestyleblogger #Ilfestyleblog #lifestylebloggers #lifestylebrand #lifestyleblogging #lifestyle #lifestyleshoes #lifestylefashion #lifestylecomplex #lifestylechanges #lifestylecoach #lifestylechangewithapril #lifestylechoices #lifestyle #howtolivelifestyle #lifestyledecisions #shoeslifestyle #lifestylecostumes #stylelifestyle #lifestyledesign #lifestyled #lifestyledecor #lifestyledesigner #lifestylefamilyphotography #lifestylefitness #lifestylefurniture #lifestylefashion #lifestylefotografie #flifestyle #flifestyleguide #flifestyleh #lifestylegoals #lifestyleguide #lifestylegains #lifestylegym #festivelifestyle #lifestyleanddiet
Education
Education is a widely searched term in the recent era. Education hashtags are becoming increasingly popular on Pepul as more people turn to the app to watch quality educational creators' videos. The rise in education hashtags reflects the growing popularity of online learning and educational resources. More people are taking advantage of these opportunities to gain knowledge and skills without having to be in a traditional classroom setting.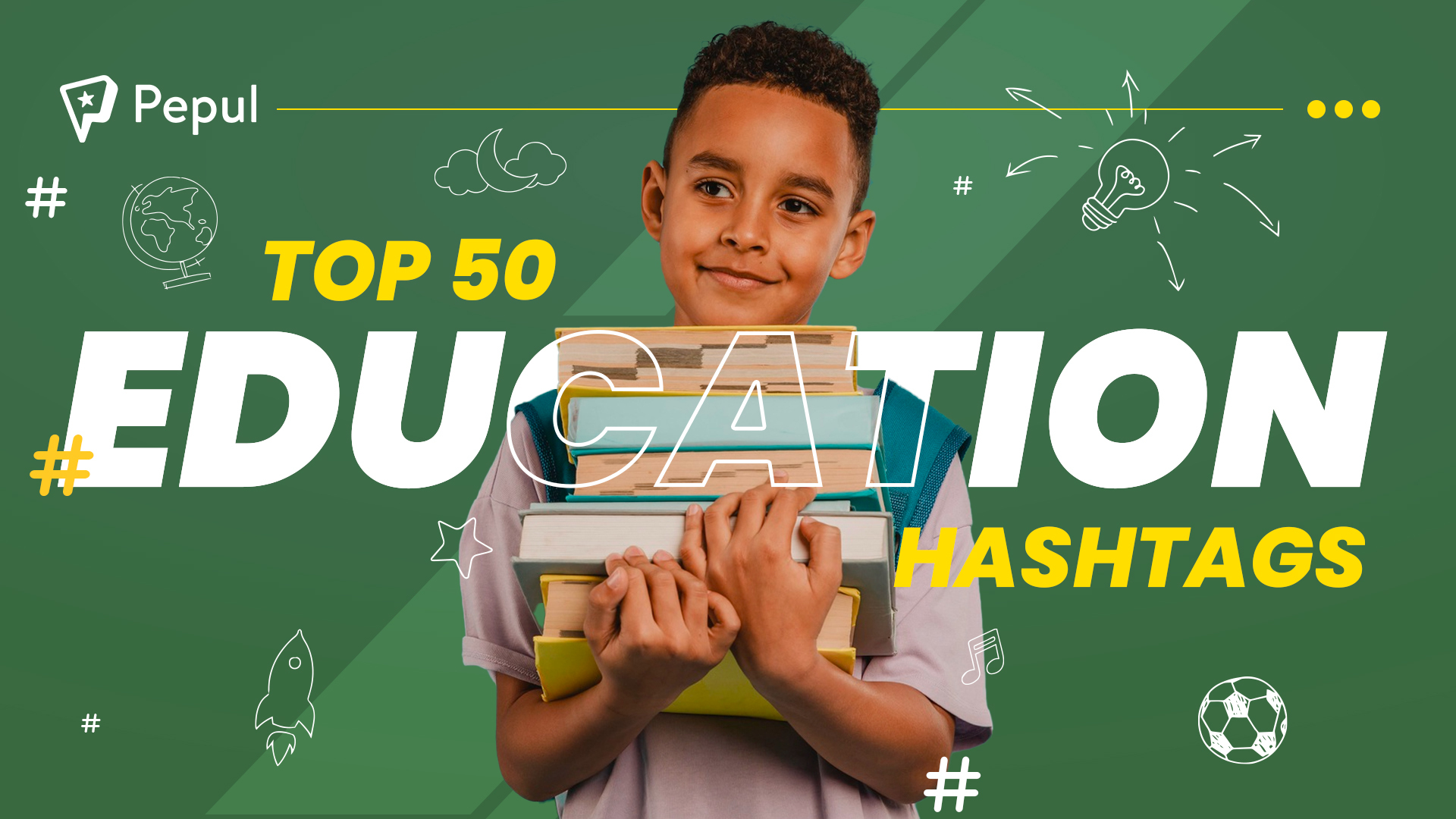 Here are the top 50 education hashtags that are used on Pepul in 2022:
#pepuleducationvideos #educationpepul #educatingvideos #educationshorts #educationtips #educationacademy #health #india #training #kidseducation #educategoals #businesseducation #entrepreneur #educatesuccess #school #parents #students #studentlife #career #nonprofit #preschool #teachers #teaching #studyabroad #highereducation #educationaltoys #educationmatters #educationiskey #educationfirst #educationforall #educationispower #educationquotes #educationpositive #educationtoys #educational #educationcanine #educationabroad #educationsystem #educationisthekey #educationalbooks #educationfair #educationaltoy #educationconsultant #educationissuccess #learningtips #highereducation #educatethepoor #learningmadesimple #educationforall #scorehigheducationtips
Places
Finding the right places according to our wishes might have been difficult in the preceding time. But now, with the advent of places hashtags, the Pepul app has made it easy for users to connect and share content related to a certain location. By using a place hashtag, users are able to quickly identify and explore relevant content from a specific area, making it a great tool for discovering new places and connecting with others. Additionally, it allows people to share their experiences and photos from a certain place, creating a sense of community and belonging. Lastly, it's an effective way for businesses to promote their products and services to a local audience, as well as gain insights into what their customers are interested in.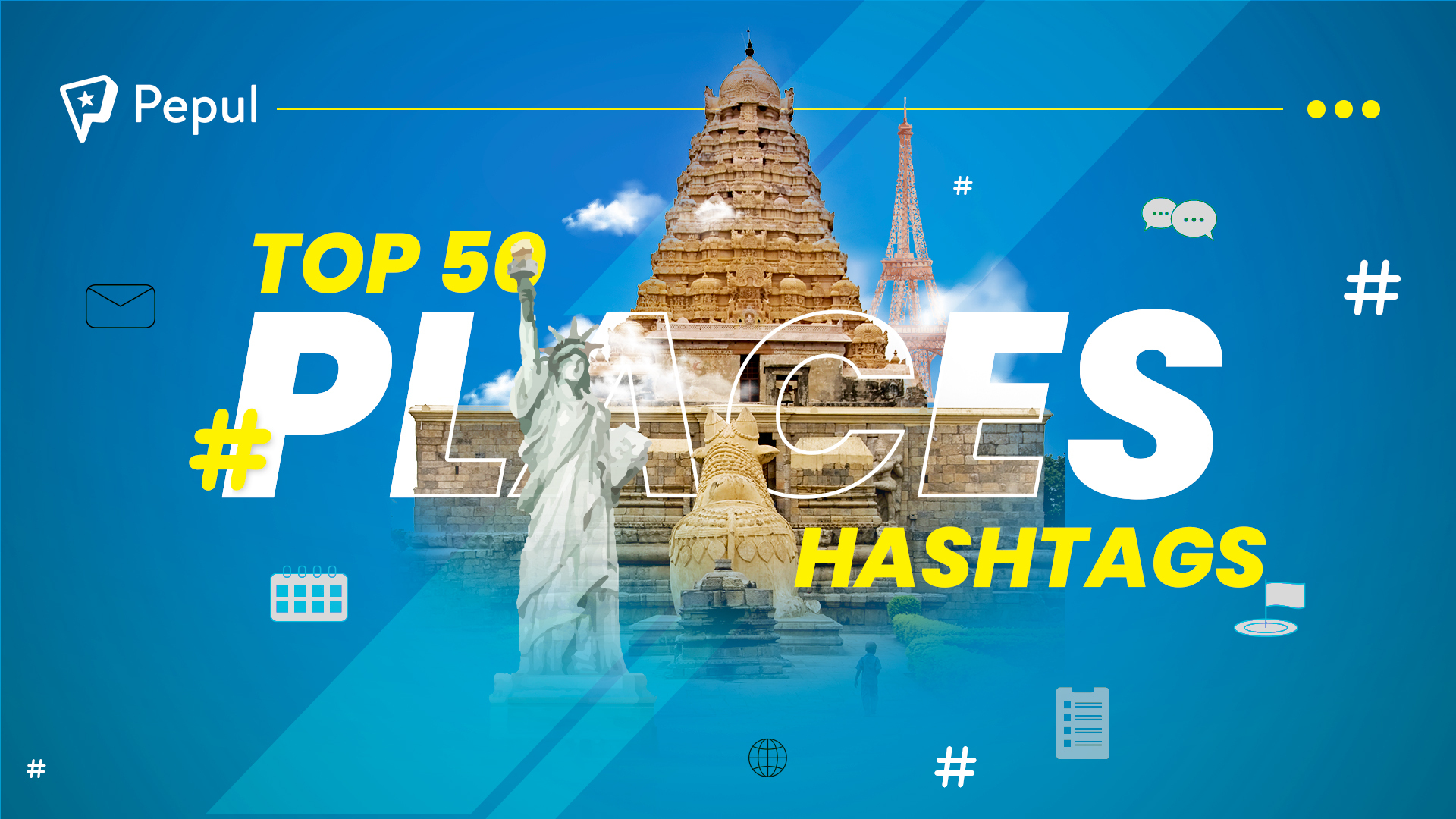 Here are the top 50 places hashtags that are used on Pepul in 2022:
#pepulplaces #travelplaces #placestraveltour #travelplacesintamilnadu #toptravellingplaces #toptravellingvideos #travelplacecreators #placesinfluencers #travelkittips #travelabroadtips #travelcountries #italy #india #trip #wanderlust #adventure #mountains #city #placestogo #placestosee #placesetting #placestotravel #placesoftheworld #placeswow #placesaroundearth #placestoeat #placestobe #placesofturin #placestovisit #placespr #placestanislas #placesilove #placestogojkt #placestoseebeforeyoudie #placesplusfaces #placestostay #placesyoucanknit #placesettings #placestovisitnow #top10placesinchennai #placetrip #placestravellingideas @differentplaces #placescommunity #communityplacesmeet #vacationplaces #winterplace #placeandtime #placearrangements #traveltheworldlyplaces
Film
The film industry is constantly evolving and growing, embracing new technologies, eliminating outdated fads, reviving trends and reviving old techniques. And new technologies in cinematography. So what are the trending hashtags this year? Check out these top 50 new trending hashtags in the film industry or related sectors in Pepul App to see which film trends are making a comeback, what new trends have emerged in recent years, and what's to come across in the film industry as a whole.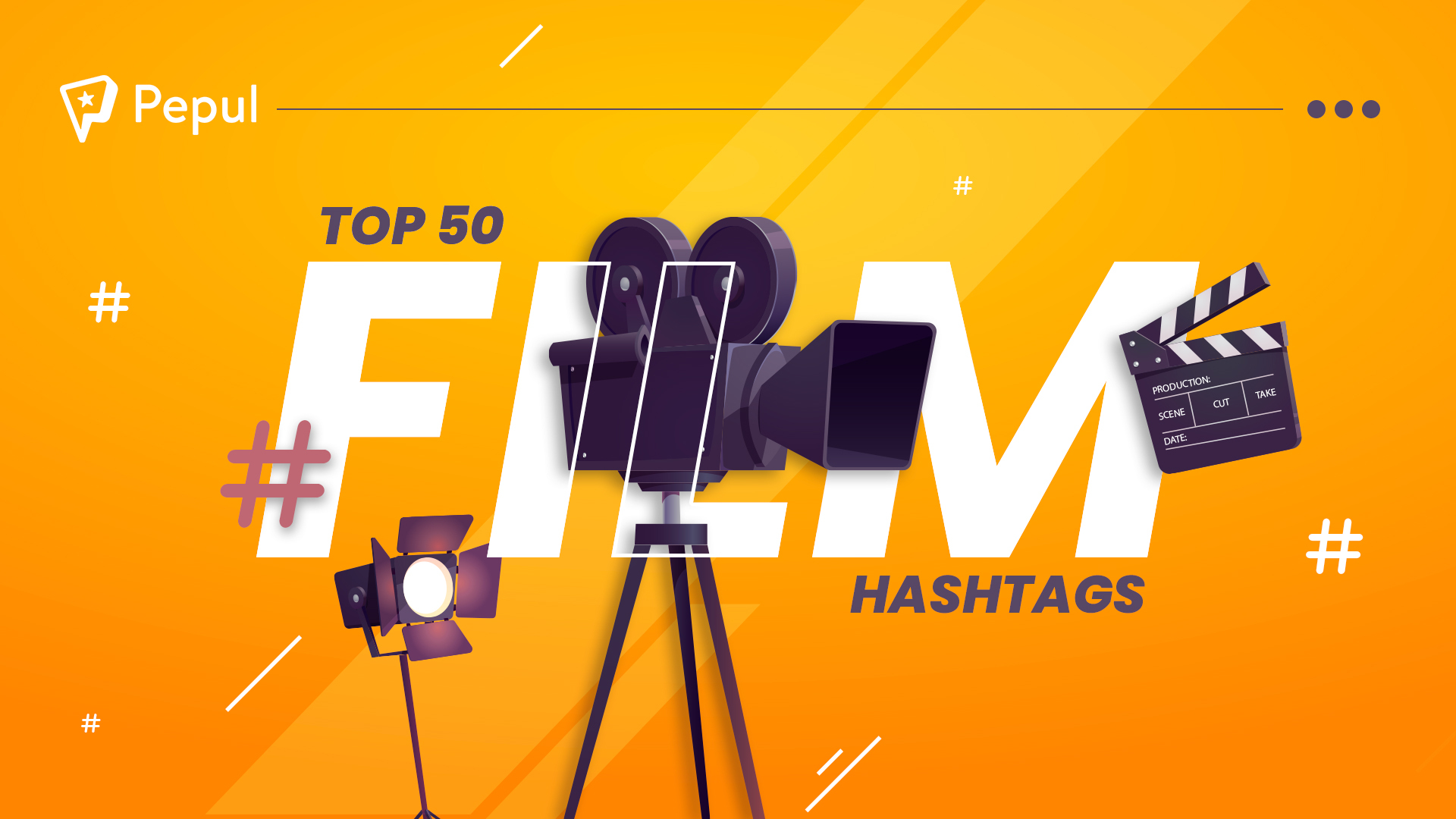 These are some of the first-class film-related hashtags in the Pepul app in 2022:
#film #filmphotography #filmisnotdead #filmmaking #filmcamera #filmmaker #films #filmcommunity #filmphoto #35mmfilm #filmfeed #ishootfilm #filming #filmisalive #lookslikefilm #filmwave #bleachmyfilm #filme #filmphotographic #filmes #filmfestival #shortfilm #shootfilm #staybrokeshootfilm #filmmakers #believeinfilm #filmproduction #expofilm #vscofilm #film_jp #buyfilmnotmegapixels #filmlife #filmphotomag #keepfilmalive #analogfilm #thefilmcommunity #filmforever #filmsnotdead #indiefilm #shootfilmmag #istillshootfilm #35mmfilmphotography #shotonfilm #filmdirector #onfilm #filmuz #tangledinfilm #photofilmy #expofilm3k #horrorfilm
Animation
Animation is an interesting field to learn adding to the buzz that it has created in the recent era. No wonder it has become a trending hashtag this year in the Pepul app. A dazzling mix of 2D and 3D animations are trending in hashtags for 2022. Users are enjoying this new style. It is used effectively in both small digital ads and big-budget video ads. With the best 3D animation courses and videos in the app, this hashtag has become trending this year.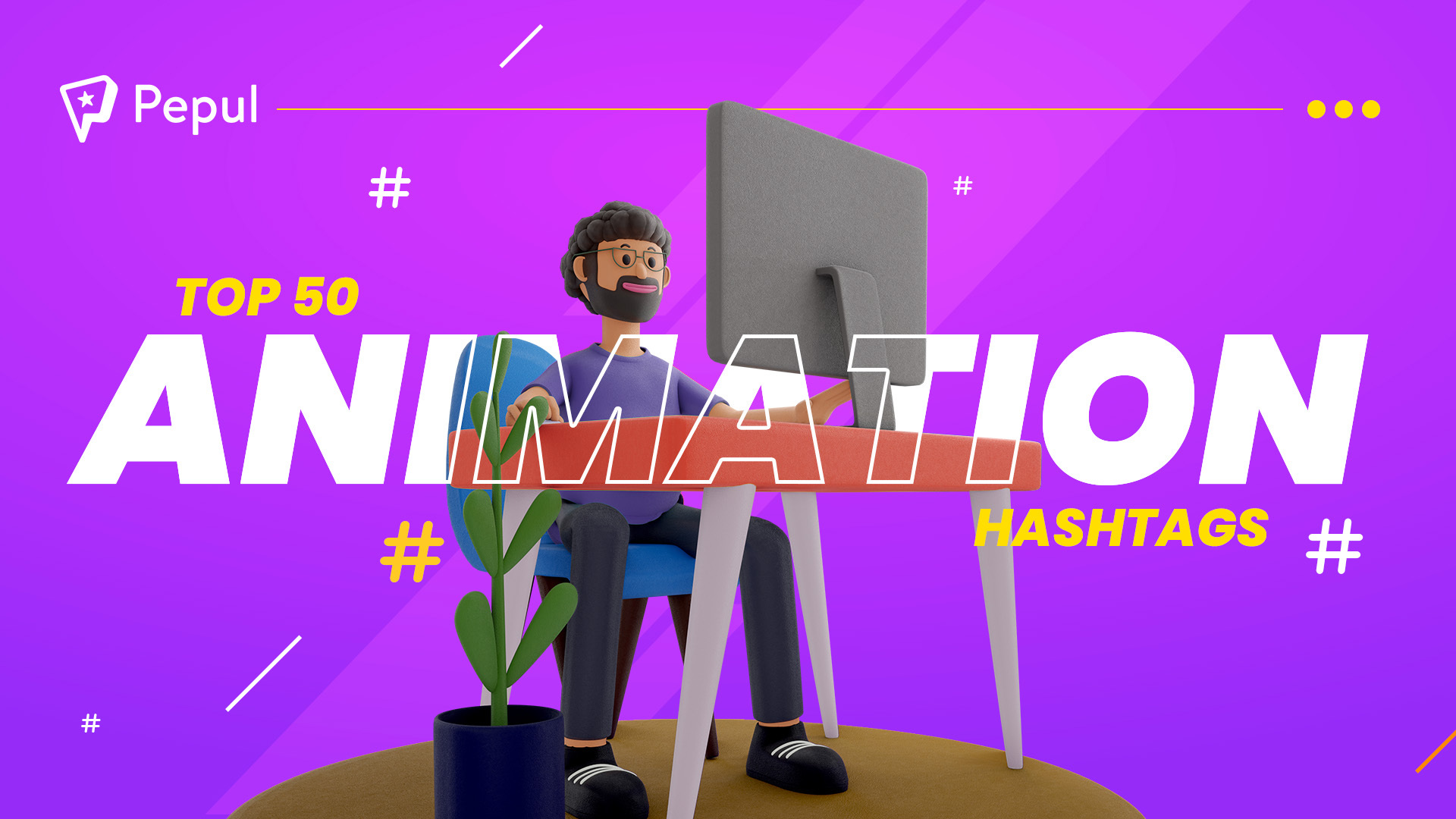 Check out the top 50 new trending hashtags in animation in 2022:
#animation #animationart #3danimation #2danimation #animations #animation2d #animationvideo #stopmotionanimation #animationmeme #disneyanimation #toeianimation #animationstudio #animationdesign #characteranimation #animationstudent #animation3d #girlsinanimation #logoanimation #animationdance #digitalanimation #procreateanimation #danimation #blenderanimation #traditionalanimation #kyotoanimation #animationteam #animationartist #animationmovie #animationfilm #dreamworksanimation #artofanimation #shortanimation #reanimation #animationlife #japanimation #animationmemes #flipaclipanimation #videoanimation #minecraftanimation #arenaanimation #pixaranimation #animationfestival #animationtest #handdrawnanimation #animationdrawing #celanimation #3danimations #nftanimation #popanimation #aftereffectsanimation
Autos
With the many latest and interesting trends that the automobile sector is bringing on the road today, more and more people are getting into the field to stay in trend. Automobiles have become a major part of everyday life, from commuting to leisure activities, and people are constantly looking for ways to stay up-to-date with the latest car trends. Automobile hashtags are an easy way for users to find and share information about cars, from news, reviews, and specs to DIY tips and tricks. They also provide a platform for discussing and sharing personal experiences and tips about cars. Furthermore, car manufacturers use hashtags to promote their products and services, giving users access to exclusive content and deals.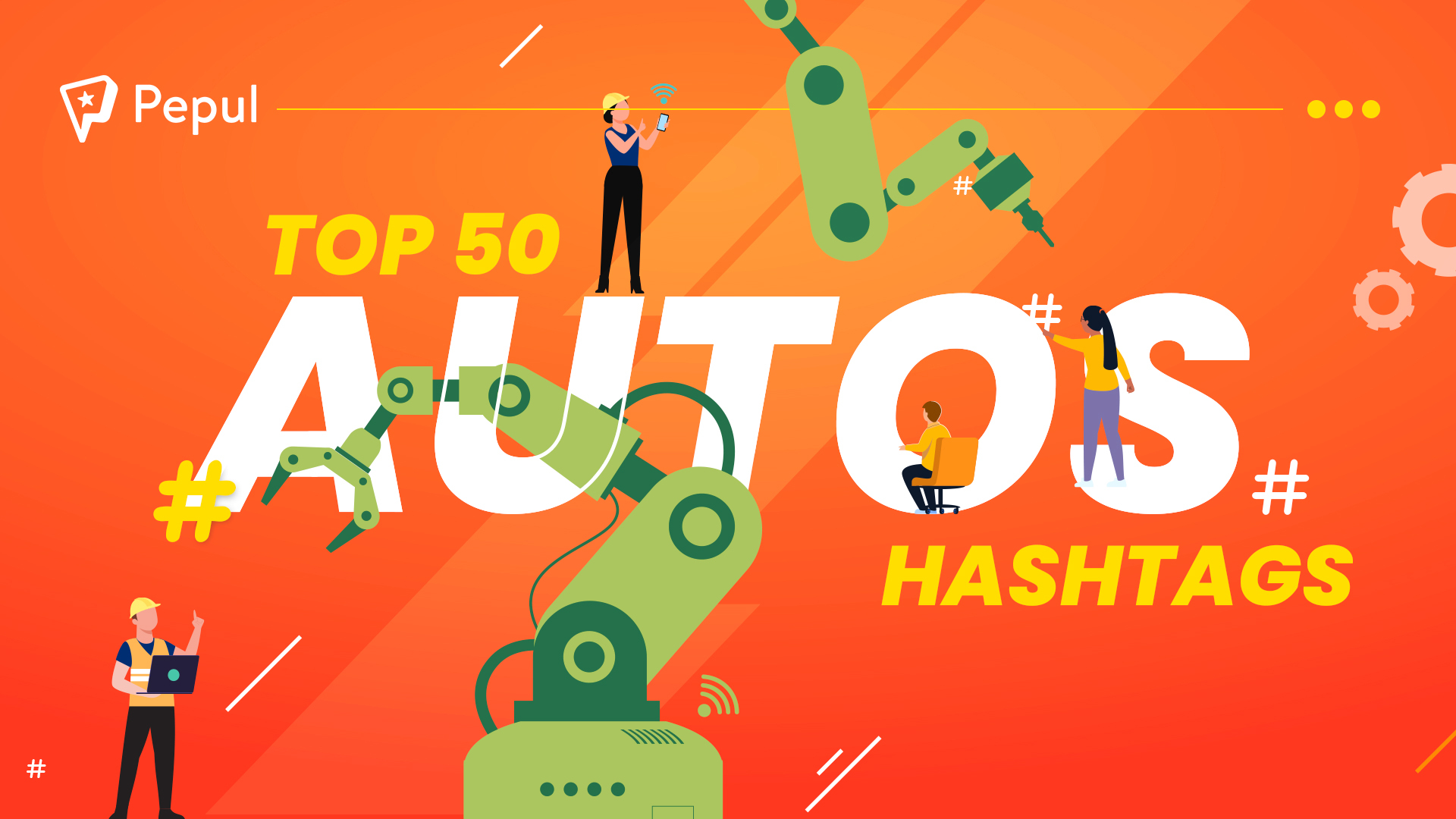 Check out 50 new trending hashtags in autos in 2022:
#auto #autos #autoestima #autoconhecimento #automotive #autolike #autocuidado #automne #autodetailing #automotivephotography #automobile #autogespot #autoconocimiento #autoimmunedisease #automoveis #automation #autor #autoconfiança #autograph #automaquiagem #autocad #autodesksketchbook #grandtheftauto #autodesk #automatic #automovel #autoimmune #autoral #autogramtags #autoestimafeminina #autolikes #somautomotivo #esteticaautomotiva #instaauto #grandtheftauto5 #autoshow #autosport #autosales #autostima #autoajuda #autoamor #automotivo #autosusados #autofollow #autorepair #autoportrait #autotrend #autoparts #autoretrato #automotriz
Vehicles
As technology continues to advance, vehicles are becoming more efficient, stylish, and reliable. This has led to an increased interest in vehicles and related topics, which has in turn led to more people using the #vehicles hashtag on the Pepul app. Vehicle hashtags are trending due to the growing popularity of cars, trucks, motorcycles, and other types of vehicles. Additionally, the #vehicles hashtag can be used to share photos, videos, stories, and reviews of different makes and models of vehicles. This is why vehicle hashtags are so popular and why they continue to trend on the app.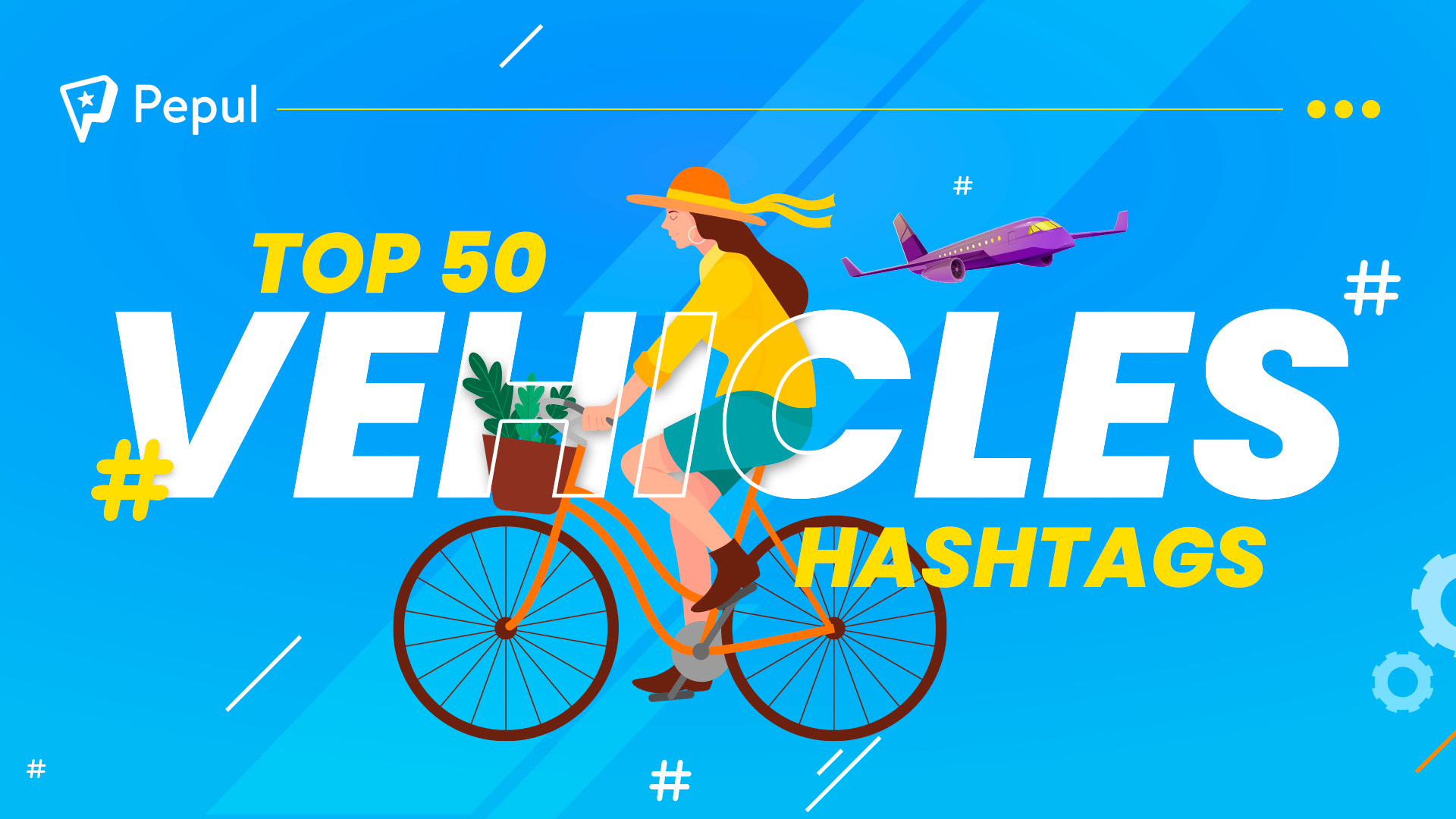 Here are the top 50 vehicles hashtags that are used on Pepul in 2022:
#vehicles #electricvehicles #exciting_vehicles #moon_vehicles #vehicles_creative_pictures #ptk_vehicles #loves_vehicles #total_vehicles #got_vehicles #luxuryvehicles #vehiclesales #vehiclesignage #infinity_vehicles #emergencyvehicles #vehicleservice #super_vehicles_channel #usedvehicles #commercialvehicles #vehiclesafety #vehiclesecurity #autonomousvehicles #militaryvehicles #preownedvehicles #wesellvehicles #icu_vehicles #vehiclesgrafias #exciting_vehicles_shotz #webuyvehicles #vehiclestorage #vehiclesforsale #electricvehiclesarethefuture #vehicles4sale #vintagevehicles #tatamotorspassengervehicles #vehiclesigns #expeditionvehicles #vehicleservicing #classicvehicles #world_masters_vehicles #rtrvehicles #holdenspecialvehicles #fordperformancevehicles #abandonedvehicles #fleetvehicles #ww2vehicles #policevehicles #vehiclesourcing #newvehicles #armoredvehicles #customvehicles
Animals and pets
Animals and pets are popular hashtags on social media because so many people have beloved animals in their lives. People love to share stories and photos of their furry friends, and these hashtags make it easy for them to search for and interact with other pet owners. Additionally, many people use these hashtags on the Pepul app to advocate for animal welfare, share rescue stories, and educate people about proper pet care. People also use these hashtags to share cute pictures and funny stories and connect with other animal lovers. Ultimately, these hashtags are popular because they provide an easy way for animal lovers to connect with one another and share their love for their pets.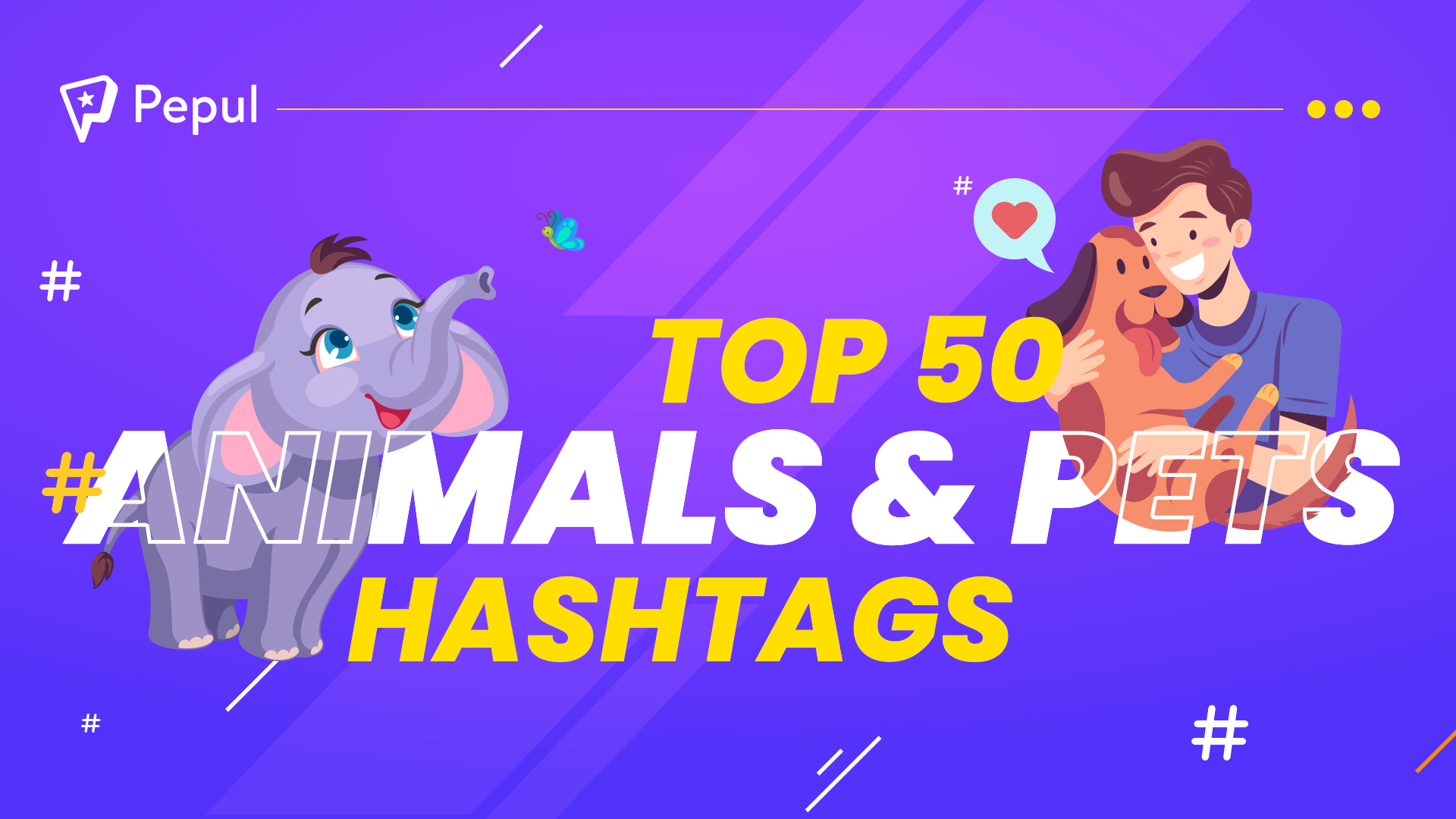 Check out 50 trends that have emerged in recent years about animals and pets in the Pepul App:
#animals #pets #petshop #cuteanimals #petsofig #petscorner #buzzfeedanimals #petsitter #loveanimals #cutepets #petsitting #petsmart #keşfettengelenlertakipetsin #animalsco #pets_perfection #wildanimals #veganfortheanimals #petslover #petstore #animalslover #petsarefamily #exoticpets #petshoponline #petstylist #babyanimals #whippetsofinstagram #lovepets #funnyanimals #worldofcutepets #picpets #splendid_animals #madelainepetsch #igcutest_animals #shopetsy #iloveanimals #farmanimals #carpets #stuffedanimals #saveanimals #animals_in_world #animalsmood #animalsaddict #pets_of_our_world #animalshelter #animals_captures #animalsofig #petsupplies #animalsanctuary #animalshots #animalsinfluence
Events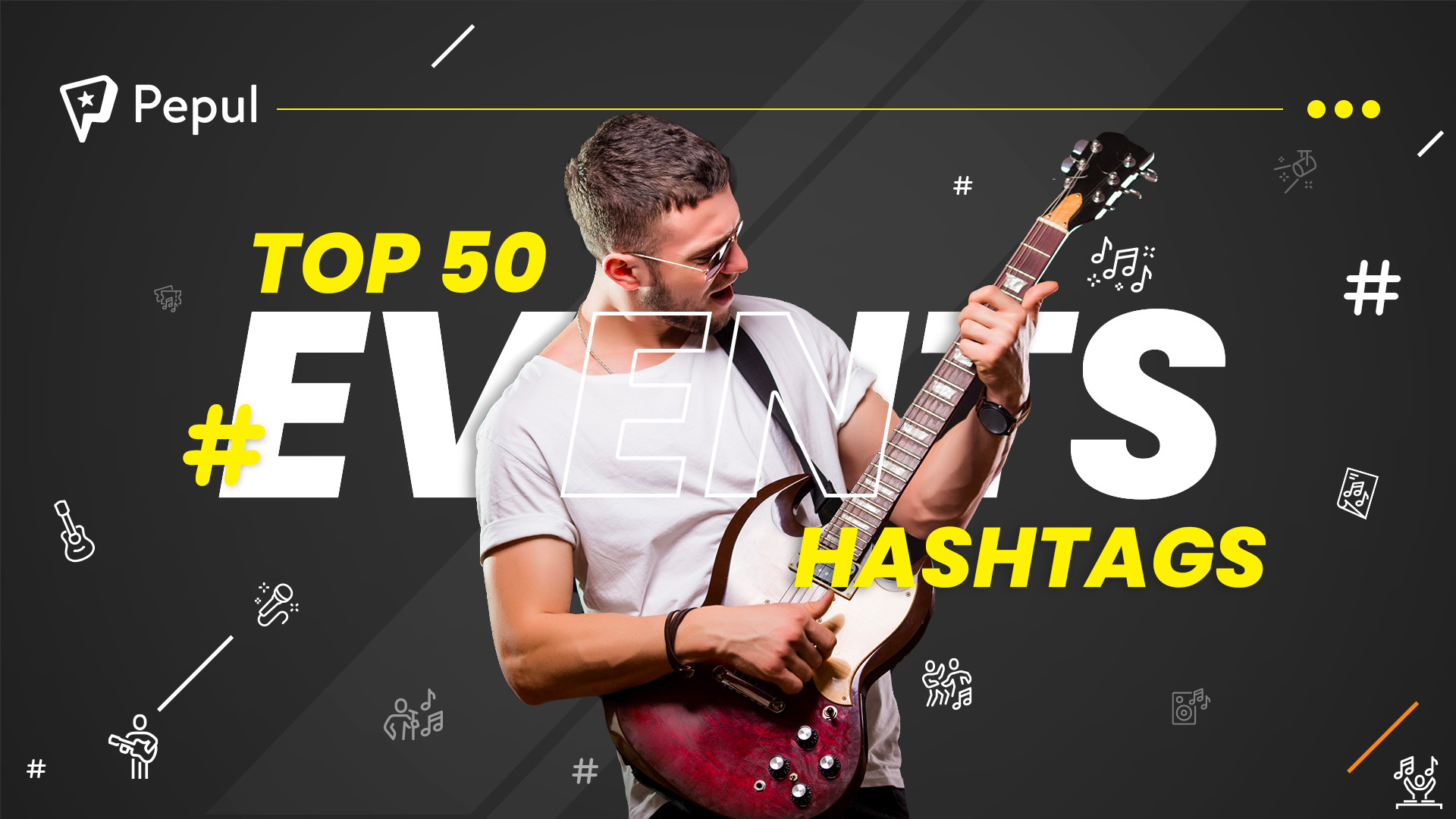 Events hashtags are on trend because they are an effective way to promote an event, reach a large audience, and engage with people who are interested in attending the event. Events hashtags are used by event organizers, sponsors, and participants to promote their events and share their experiences with their Pepul followers. Additionally, these hashtags have been a great way to get people involved in the event and to increase its visibility for the event. People have been sharing their beloved experiences in the events that they have attended.
Here are the top 50 events hashtags that are used on Pepul in 2022:
#eventsdc #eventstylingph #eventsecurity #eventsinparis #eventsphotography #eventspaces #eventsinlondon #eventsg #eventshoots #eventsmelbourne #eventsphotographer #eventsinmumbai #eventshow #eventsprof #eventspeaker #eventsbyzain #eventstweddings #eventstylists #eventsupport #eventsplace #eventsproducer #eventshoot #eventsolutions #eventsbarcelona #eventsteam #eventsbahrain #eventsponsor #eventsorganizer #eventsupplier #eventsouvenir #eventscatering #eventsjkt #eventsinla #eventspacemalaysia #eventsmarketing #eventstaffingservices #eventsstyling #eventsinmiami #eventslocation #EventService #eventsromagna #eventssydney #eventsdmv #eventsekolah #eventslighting #eventsdj #eventsla #eventsguru #eventscoordinator #eventsignage
People
These social hashtags and people hashtags are commonly used in pepul posts to get more likes and followers. More and more people are starting to look at how other people are doing which is why these hashtags have become trending in the Pepul app. People hashtags are trending because they are a great way to increase engagement on social media posts. They help to create a sense of community and encourage people to join in the conversation. They can be used to promote events, products, and services, or simply to connect people with similar interests. People hashtags can also be used to create a live feed of conversations around a certain topic or hashtag, making it easier for people to find out what's going on in the world.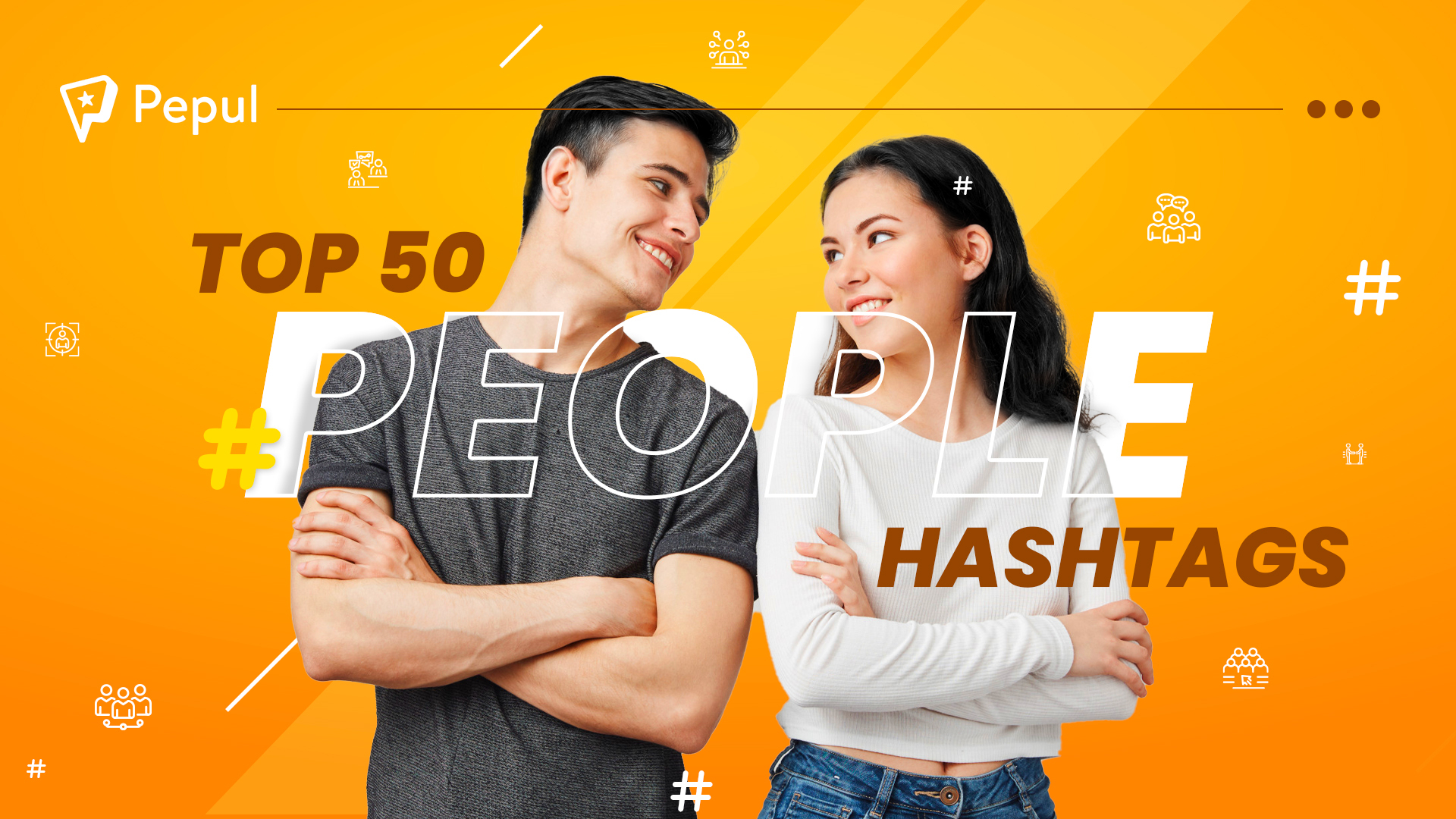 Here are the top 50 people hashtags that are used on Pepul in 2022:
#peoplesportrait #peoplemakeglasgow #peopleschamp #peoplenow #peopleschoice #peoplesuck #peoplenearby #peoplegallery #peopleofWalmart #peopleofindia #peopleoftomorrow #PeopleChange #peoplehopetribe #peoplesmood #peopleofnyc #peopleoverprofit #peoplearepeople #peopleandplaces #peoplewalkwhentheydonthavethatbread #peoplestylewatch #peoplesprincess #peopleinfinity #peoplearestrange #PeopleOnTheStreet #peopleshop #peoplephotographer #peoplephotatoes #peoplewalkingpastwalls #peopleslux #peopleloveusonyelp #peoplesketching #peopleOfOttawa #peopleoverprofits #peoplearecrazy #peoplesay #peopleskills #peopleportrait #peopleoftoronto #peopleareawsome #peoplecreativepictures
News
The trending articles component displays the most popular news content in your area. These social hashtags and news hashtags are commonly used in Pepul posts to get more likes and followers. Below is a list of social and people hashtags that you can copy and paste on the Pepul app to get likes and followers quickly.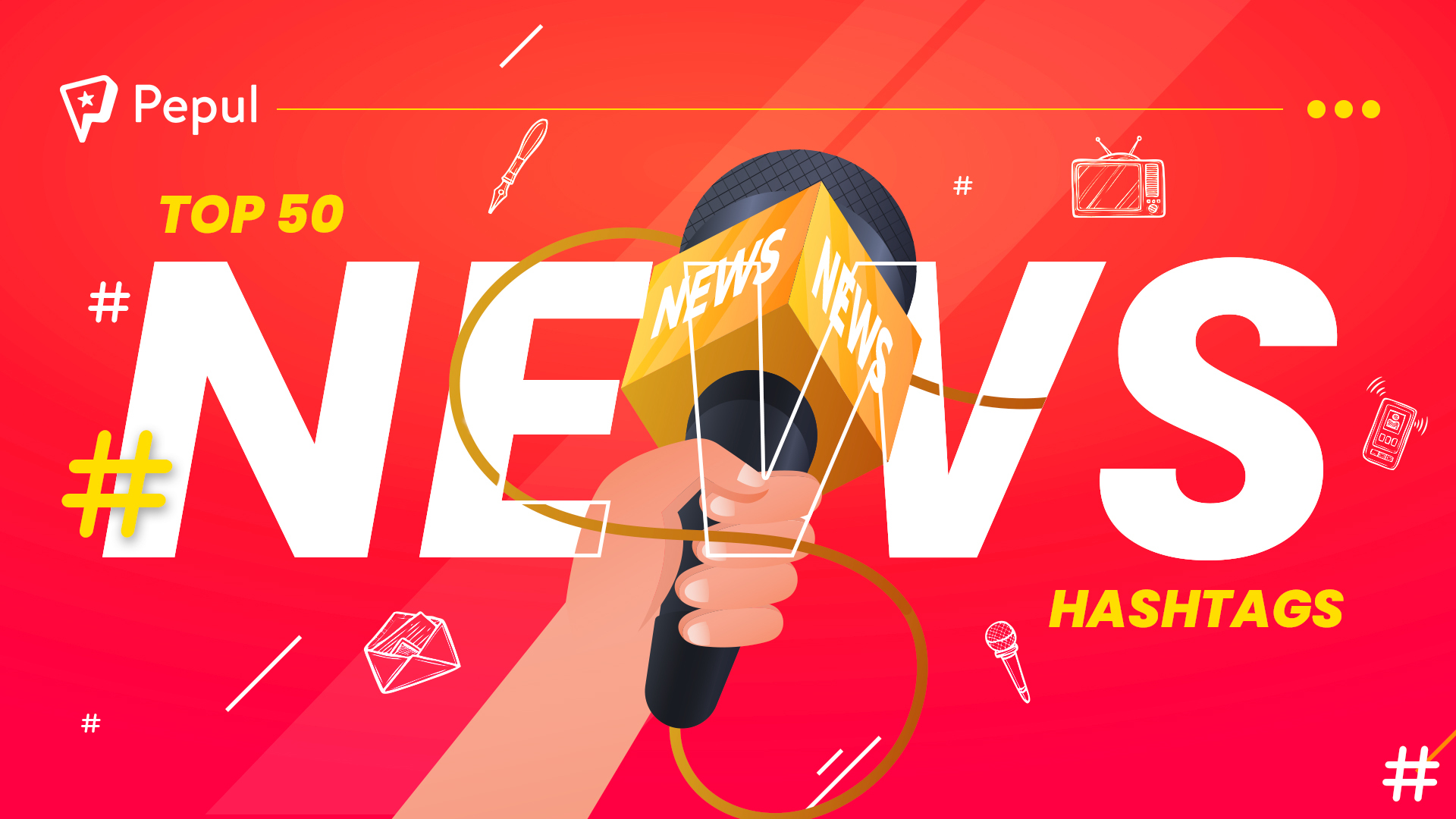 Check out the 50 trending hashtags that have surfaced about News or relevant categories on the Pepul app in 2022:
#newsies #newsanchor #newspot #newsletters #newstory #newsflash #newshanik #newsite #newset #newshades #newspace #newsmile #newsalon #newslickslegs #NewSunnies #newsfeed #newsetup #newsquishy #newsneakers #newsstand #NewSkill #newsongalert #newstead #newstream #Newsboys #newstreamsport #newstartup #newsroom #newsprint #newspirit #NewsArema #newsworthy #newsunglasses #newsounds #newsinger #newsocks #newstar #newsinglealert #NewSemester #newseasons #newsezon #newschooltattoos #newsnapchat #NewSpecies #newsupdate #newsmedia #NewSlaves #newsoul #newsboycap #newsweater
Science
As always, the biggest surprises come from the things that we can't foresee. Science always plays a great role in our everyday lives. Science hashtags have become increasingly popular on social media platforms such as Twitter, Instagram, and Facebook. This is because science is a topic of great interest to many people, and it is a way for people to share their knowledge and opinions. Science hashtags also allow people to connect with others interested in the same topics and to be part of a larger conversation. Additionally, science hashtags can help people find new information and resources related to the topics they are interested in, as well as keep up-to-date with the latest developments in the field in the Pepul app.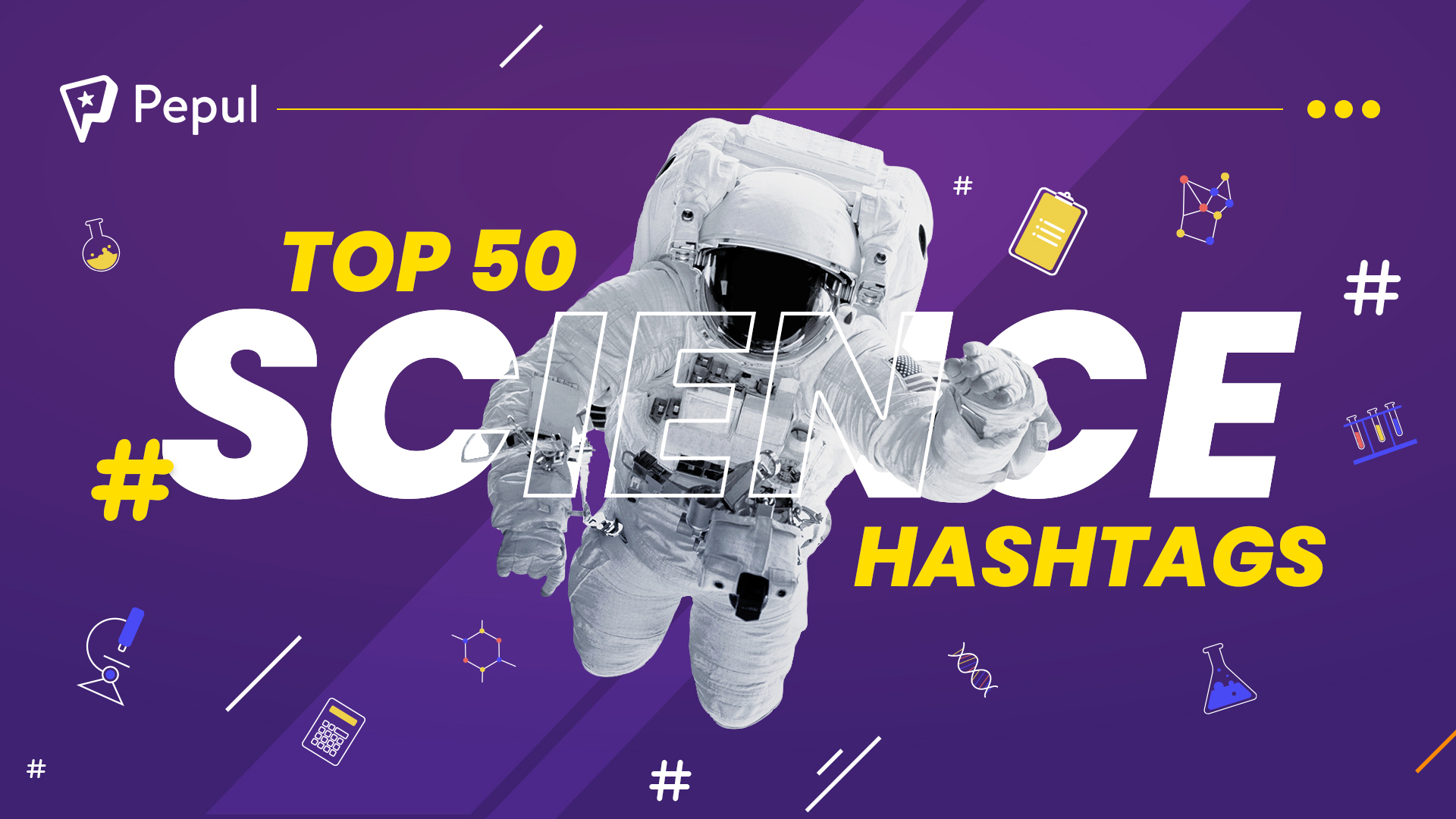 Here are the top 50 science hashtags that are used on Pepul in 2022:
#scienceclass #sciencememes #scienceproject #scienceillustration #sciencegirl #sciencemuseumlondon #sciencediet #ScienceCommunication #sciencestudent #scienceforkids #sciencelover #sciencegeek #sciencefact #sciencequotes #scienceeducation #ScienceOfTheUniverse #sciencecentre #sciencecamp #sciencemajor #sciencelifecool #sciencejewelry #sciencepark #ScienceBlogger #sciencehumor #sciencematters #scienceexperiments #ScienceClub #sciencespo #sciencefestival #scienceTeachers #scienceadventurekids #sciencefairproject #scienceisbeautiful #ScienceLesson #scienceisart #scienceku #sciencetutor #sciencecentresingapore #scienceposter #sciencememe #sciencetopractic #scienceworks
Technology
With the widespread use of technology, the growth is triple-fold than what it was a decade back. Technology hashtags are trending because of the huge impact technology has on our lives today. Technology has become an integral part of our day-to-day activities, from how we communicate, and how we do business, to how we entertain ourselves. Hashtags are a way to bring together conversations about technology and keep the discussion going. They are also a way to spread awareness of technology and its potential to help us solve problems, advance our knowledge, and create better lives. Technology hashtags can be used to share innovative ideas, create a dialogue about current trends and advancements, and generate interest in the latest developments.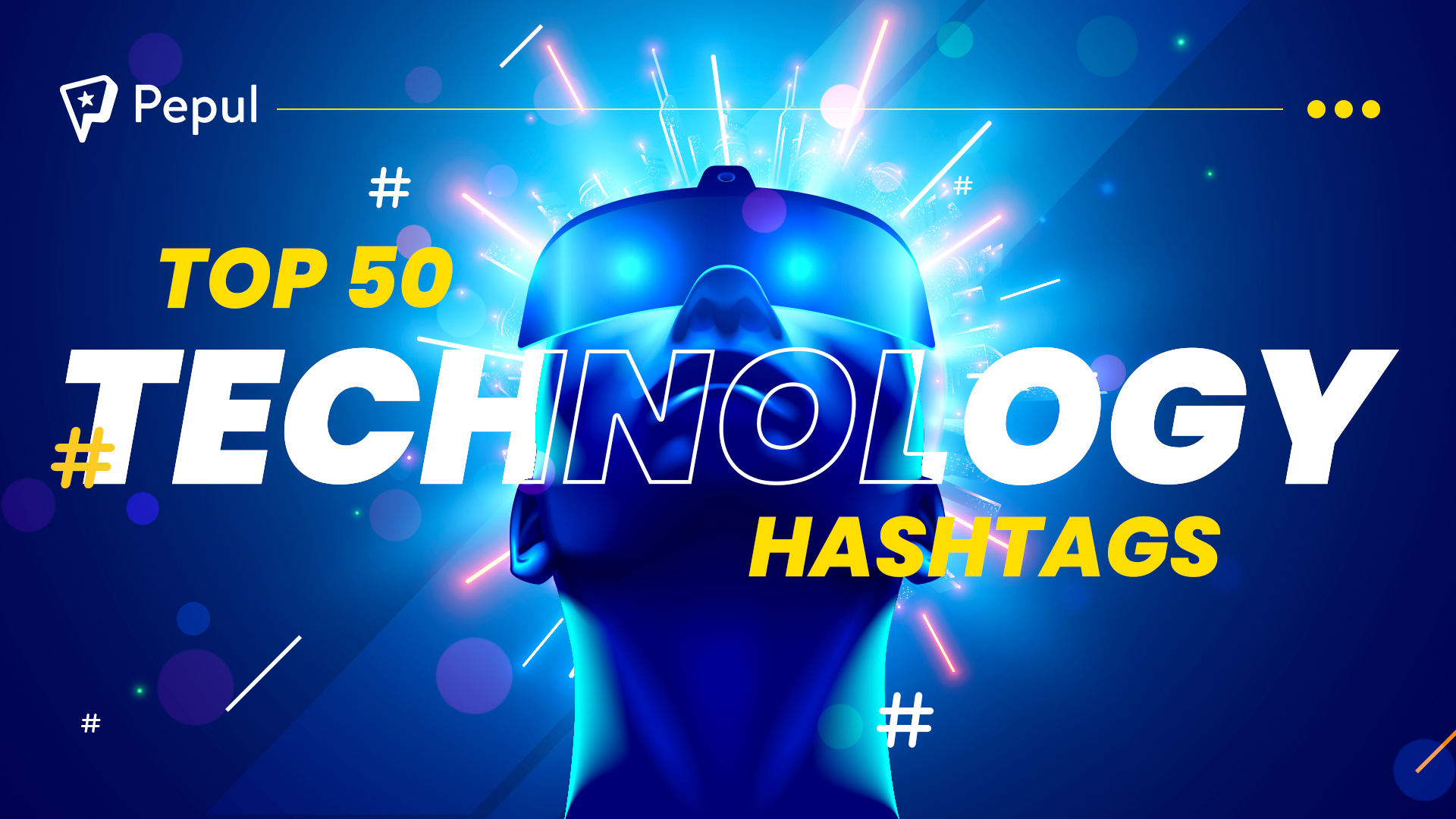 Here are some of the top technology hashtags for 2022:
#technologyvista #technologylifestyle #technologybali #technologyisamazing #technologychangeseverything #technologysains #Technologynottobacco #technologyatitsfinest #technologydevelopment #technologyintheclassroom #technologyreview #technologyexchange #TechnologyMakesUsBetter #technologymarketing #technologymyths #technologymatters #technologykilledreality #technologyfreak #technologyhistory #technologyquotes #technologyhacks #technologyishard #technologyisgreat #technologyfuturistkeynotespeakers #technologydesign #technologydays #technologywillsaveus #technologyupdate #technologycareer #technology101 #technologytransfer #technologytraining #technologycantreplaceemotions #technologystuffforever #technologysimplified #technologyresource #technology2020 #technologyspecialist #technologytookover #TechnologyTransformation #TechnologyProjectManager #technologyobsessed #technologywithimpact #technologymedicine #technologyworld #technologyweek #technologynerd #technologyneeds #technologyworkersunion #technologyofthegods
For better reach and engagement with your posts on Pepul, feel free to use them on your stories today.
Download Pepul Android: https://play.google.com/store/apps/details?id=com.pepul.socialnetworking
Download Pepul iOS: https://apps.apple.com/in/app/pepul-social-network-app/id1571517301
Read More: Check out these 10 quick tips to use the Pepul app!