Hi, I am Natarajan Subramaniam!
For those of you who view the world from a different set of lenses than usual, move closer to your aspirations of becoming a cinematographer with my channel 'Natty's Cinematography Vision' on Pepul Creators. Watch exclusive videos and support my content on Pepul.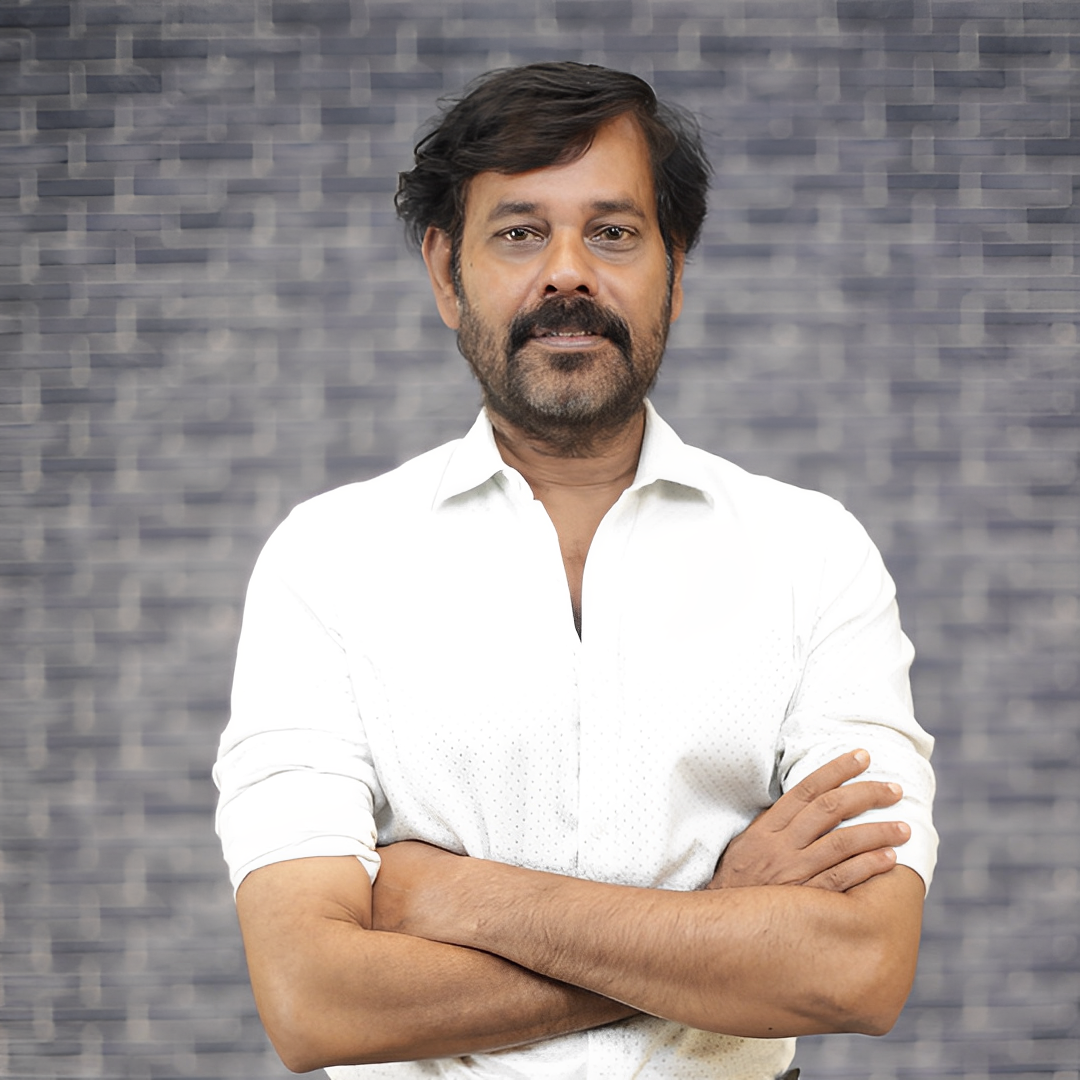 Natarajan Subramaniam – Biography, Movies, Age, Family, Creator Channel
Also known as
Natty, Cinematographer Natty, Naatraja, N. Nataraja Subramanian
Occupations
Cinematographer, Actor, Producer, Creator
Creator Channel Name
Natty's Cinematography Vision
Born
June 11, 1984
Age
38 years
Birthplace
Paramakudi, Tamil Nadu, India
Family
Wife – Not Known
Children – Not Known
Height & Weight
Not known
Movies
Tamil, Telugu, Malayalam and Hindi Movies:
– 21 movies as a Cinematographer
– 21 movies and web series as an Actor
Debut Movie
Last Train to Mahakali
Web series
Madasamy (2022)
Height & Weight
Not known
Awards
Nominated for a Screen Award – Best Cinematographer for his work in Raanjhanaa (2013)
Natarajan Subramanian, popularly known as a natty cinematographer is an Indian cinematographer who has worked in Tamil, Telugu, and Hindi films. He is also an actor in the Tamil film industry, well recognized for his performance in movies such as Sathuranga Vettai, Karnan, and Mutthukku Mutthaaga.
Ever wondered how those artistic and technical parts of the shots are made with so much perfection?
Are you a creative person?
Do you possess those creative eyes for turning simple stories into minuscule pieces of exciting and interesting videos, in a way appealing to the audience?
Do you see the world from a unique set of lenses unlike usual?
Then, you are at the right place!
Welcome to the world of cinematography. I'm Natty actor. All it takes to become a successful cinematographer is to convert that passion to bring a story to life into reality through a screen. From planning for a shoot to coordinating with different teams at production, all a cinematographer needs are good photography skills.
Do you have a concept on hand but are not sure where to start?
Are you aware of the fact that cinematographers and cameramen are persons with different jobs? No matter what position you seek in the film industry, your success depends on your ability to recognize where your responsibilities end and others begin.
Let me help you out in discovering what exactly a cinematographer does. Behind the camera, there are numerous different job roles. Your responsibility as a cinematographer is to direct the film's actual shooting. Shot after shot. Scene after scene! A good film is always aligned with a few good actions behind your camera!
Do you think that guidance from academic institutions will be a pioneer for your career as a cinematographer? Or should you learn from practical exposure? Or both?
Would you like to experiment with everything in and around the field of cinematography?
Become a cinematographer expert with my channel "Natty's Cinematography Vision" on Pepul Creators. It is not about the number of steps that you take in this journey, but the hard work and consistent dedication to become one of those successful cinematographers. With picturesque storytelling, you can always bring your dream into reality.
You can always paint the film beautifully with a camera lens. Fulfil your aspiration of becoming a successful cinematographer by acknowledging all the important tips through my exclusive videos on Pepul Creators.
Subscribe to watch actor natty Exclusive Videos