In today's fast-paced and highly competitive world, staying ahead of the game is crucial for success. Whether you're a business owner, a working professional, or an aspiring entrepreneur, it's essential to continually upskill yourself. In this blog, we'll explore some of the top areas in which you can upskill yourself in, including digital marketing, e-commerce, product photography, spoken English, Radio Jockey, and money management.
Master Digital Marketing with Advanced Courses in Tamil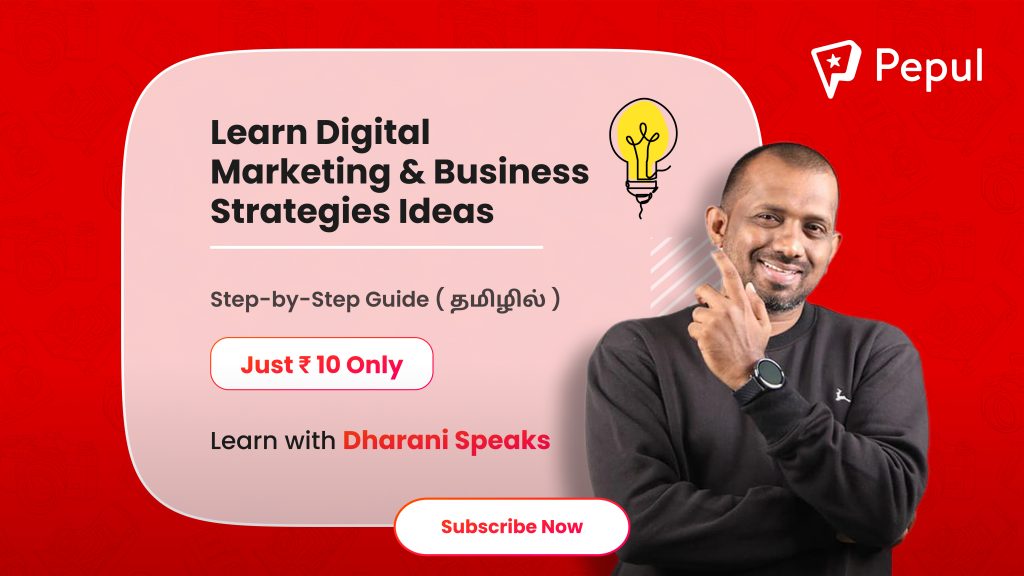 In today's digital age, it's important to have a strong understanding of digital marketing to succeed in any industry. The digital marketing course by Dharani Speaks is essential for anyone looking to build a career in marketing. It covers topics such as social media marketing, content marketing, email marketing, and paid advertising. This course is available on Pepul. Learn and get benefited from this digital marketing course and start applying the same with your own personal business or agency.
Get Started with Our Beginner E-commerce Course in Tamil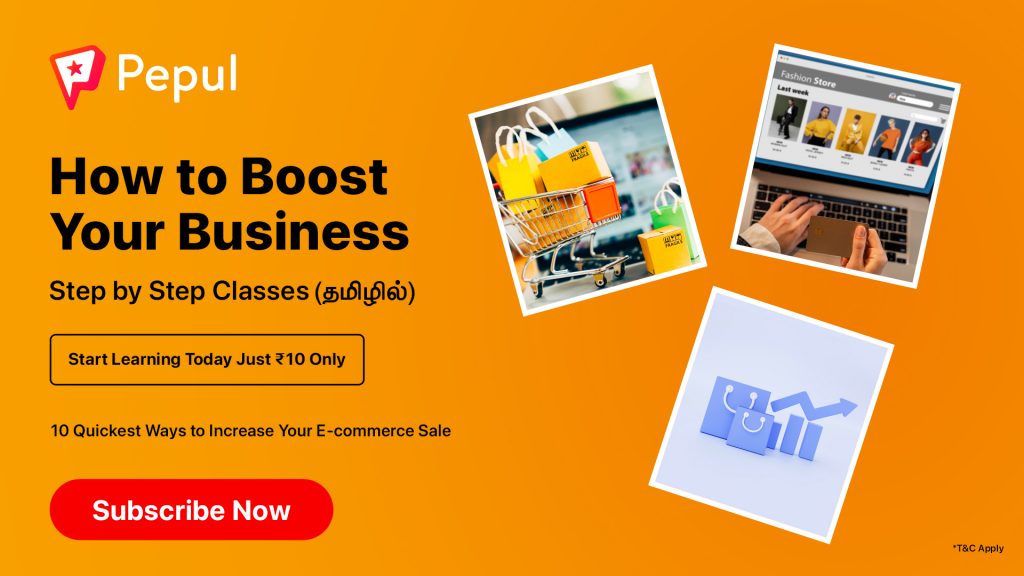 With e-commerce platforms growing rapidly, knowledge of e-commerce has become a valuable skill set and is in demand for job seekers and entrepreneurs alike. Understanding e-commerce will enable you to tap into a wider customer base. In today's digital age, the ability to sell products and services online is not just a luxury, but a necessity. The right e-commerce knowledge such as the course by Nivetha Muralidharan, helps you to gain the basics such as setting up an online store, managing inventory and shipping. Start building a successful online business with the right e-commerce knowledge. Check it out now!
Discover the Best Online Product Photography Course in Tamil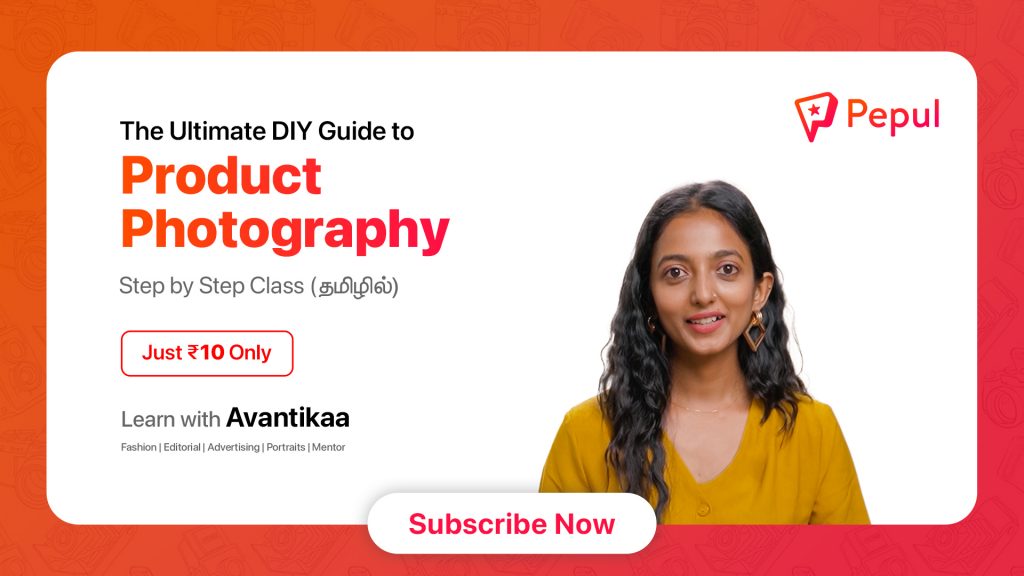 For anyone looking to sell products online, the high-quality product photography is crucial. With the course by Avantikaa, you can gain practical knowledge on various aspects of photography such as lighting, composition, and post-processing techniques to create stunning product photos. Learn the basic to the advanced photography techniques to become a pro-product photographer now! You can also now become an expert in this! Tap to check out how!
Improve Your English Grammar with Our Basic Tamil Course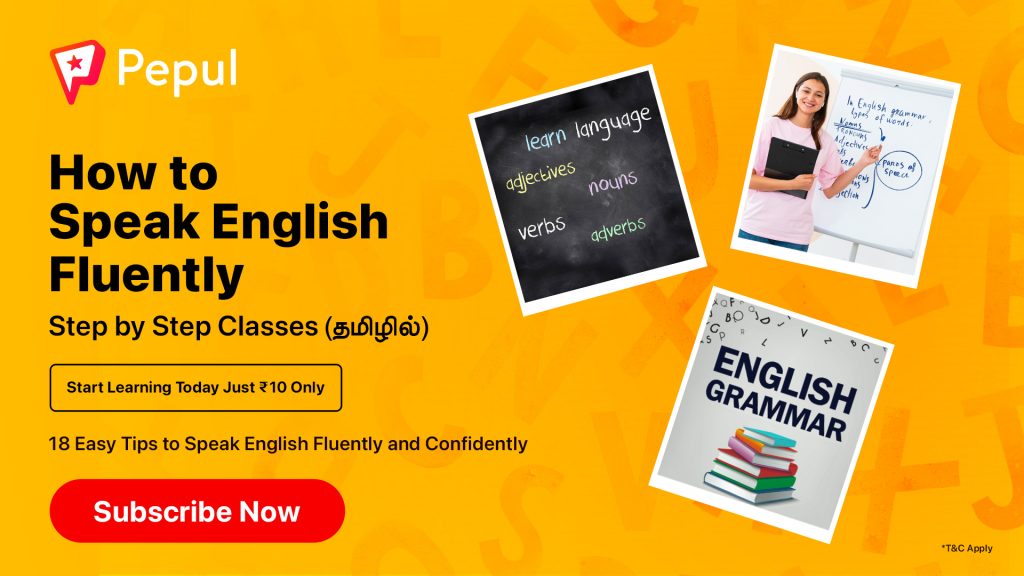 Good command of the English language is a valuable skill no matter whatever industry you are in today. However, what feels more exciting and easy other than learning the language in a regional way? Yes! This course by Girishraj Ayyappan covers everything you need to speak good English including the basics of pronunciation, grammar, vocabulary, and conversational skills. Now, you can learn basic English easily in Tamil. Become fluent in English today!
Enroll in Our Online RJ Course and Start Your Career Today in Tamil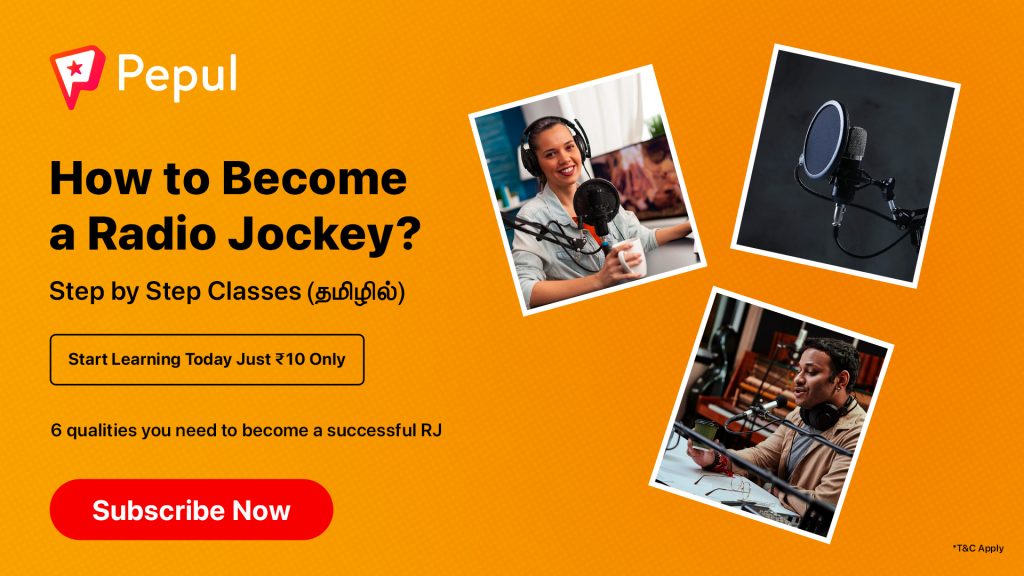 For anyone who loves talking or is fond of interacting with others on a daily basis, becoming an RJ might be a great dream. And for those who are interested in pursuing a career in radio, an online RJ course by RJ Dheena can provide valuable training in presenting, scripting, interviewing, and producing content. Make a difference in the world while doing what you love in a better way. Learn how!
Best Personal Finance Courses to Manage Your Money in Tamil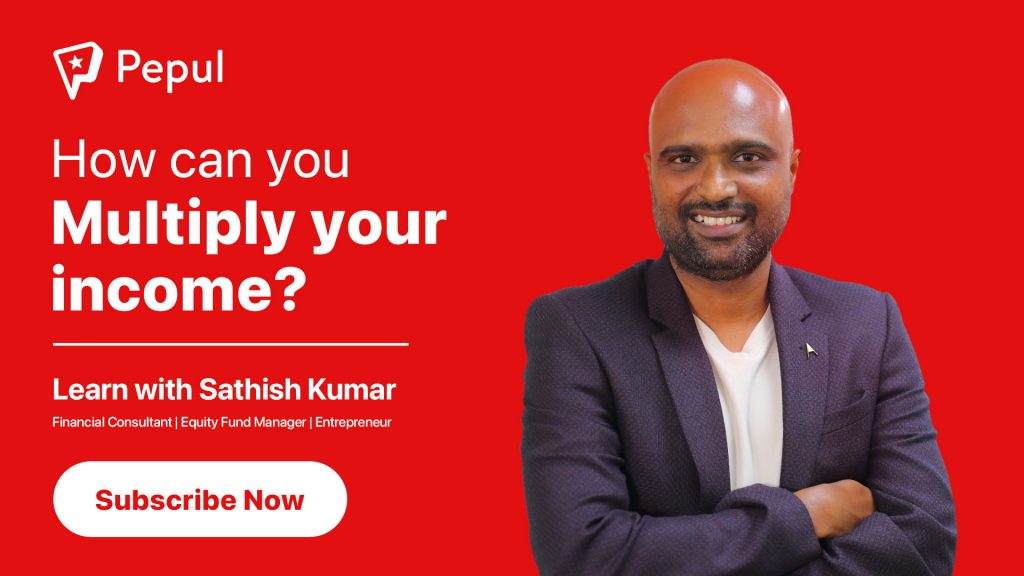 Managing our finances is an important task to be undertaken on a daily basis. Understanding personal finance is essential for everyone. However, many of us would not have a fair idea as to how to properly manage our finances. Getting guidance from experts will go a long way in such cases. The course by Satish Kumar helps you manage your money better. In his course, he covers several money-related topics such as budgeting, saving, investing, and retirement planning. Learn to multiply your income with the best practices. Check it out now!
Expand your knowledge and expertise in some of the most sought-after fields today by enrolling yourself in various courses.